What you need to know about kidney cancer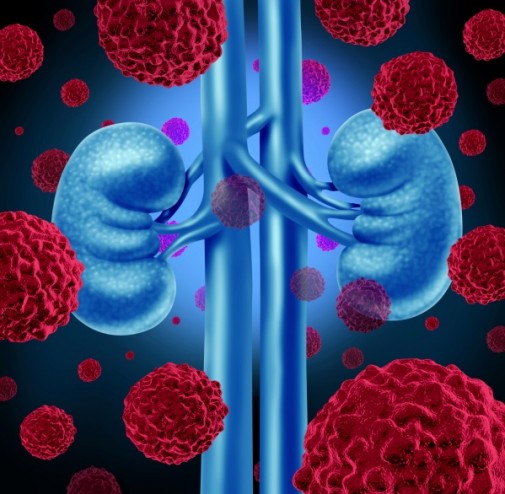 Kidney cancer – also known as renal cancer – is one of the 10 most common cancers in both men and women in the U.S. today. In 2014, more than 63,000 Americans were newly diagnosed with it.
March is Kidney Cancer Awareness Month, and organizations like the American Cancer Association (ACA) and the Kidney Cancer Association are working hard to spread the word about this serious disease.
Who is at risk of developing kidney cancer?
Kidney cancer most often strikes people older than 45, and is not common in people younger than that. Men are twice as likely to get kidney cancer than women, and blacks and American Indians are at slightly higher risk than white Americans.
"New cases of kidney cancer have been slowly rising across all populations over the last two decades," says Dr. Vijaykumar Rao, nephrologist on staff at Advocate South Suburban Hospital in Hazel Crest, Ill. "This might be due, in part, to better testing and diagnosis."
Aside from age and gender, there are several other significant risk factors for kidney cancer.
According to the ACA, risk factors include smoking, obesity and workplace exposures to substances like herbicides, cadmium and organic solvents. Genetics also play a role, and people with a family history of the disease are higher risk. Some studies have also suggested chronic kidney disease may increase risk.
There is also a rare form of kidney cancer that affects children under 15 years old, called Wilms tumor.
What are the signs of kidney cancer?
According to the Centers for Disease Control and Prevention, there are a number of symptoms associated with kidney cancer including:
A lump or mass in the kidney area or abdomen
Blood in the urine
Lower back pain or pain in the side that doesn't go away
Fatigue
Recurrent fever
Loss of appetite
Weight loss
Intestinal obstruction
A general feeling of poor health
Dr. Rao points out; however, that many are common ailments also associated with other illnesses and conditions. He suggests consulting with a health care provider if a person is experiencing any of the symptoms.
How is kidney cancer treated?
Like many forms of cancer, there are several treatment options, and more than one may be used together for the best results.
Chemotherapy, radiation, surgery and immunotherapy are the most common. There may also be opportunities to join clinical trials testing new, experimental treatments.
Survival rates vary by stage, but generally, early detection and diagnosis give a strong likelihood of remission – from an estimated 74 percent up into the 90th percentile for those in the lowest risk groups.
"Like all cancers, the earlier you catch the disease, the better," says Dr. Rao. "A strong relationship with your primary care doctor and getting the recommended screenings at each stage of life are important parts of prevention."
Related Posts
Comments
About the Author
health enews staff is a group of experienced writers from our Advocate Aurora Health sites, which also includes freelance or intern writers.