'Exploding head syndrome' surprisingly not uncommon in college students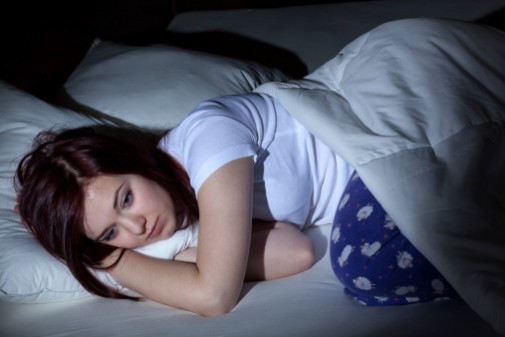 A person hearing a frighteningly loud noise or explosion in their head as they fall asleep may not be as uncommon as one would think.
A recent study published by the Journal of Sleep Research found that nearly one in five young people have experienced "exploding head syndrome" at least once. Previous studies have shown that the syndrome is a rare condition found mostly in people age 50 and older.
"If you are hearing these scary noises at night, don't think you are going crazy and don't be scared or embarrassed to ask for help," says Dr. Yelena Tumashova, neurologist at Advocate Lutheran General Hospital in Park Ridge, Ill. "Talk to your family about it, and ask your doctor to refer you to a sleep specialist so you can get the correct diagnosis.
According to the American Sleep Association, exploding head syndrome is a loud bang in your head similar to a bomb exploding, a gun going off, a clash of cymbals or any other form of loud, indecipherable noise that seems to originate from inside the head.
"Sometimes this may be related to stress or fatigue, so yoga, meditation or a hot bath may help," Dr. Tumashova says.
The new study also found that more than one-third of those who had exploding head syndrome also experienced isolated sleep paralysis, an experience in which a person cannot move or speak when waking up. People who experience this condition basically dream with their eyes wide open.
Researchers believe the disorder stems from problems with the brain shutting down.
"When the brain goes to sleep, it's like a computer shutting down, with motor, auditory and visual neurons turning off in stages," says study author Brian Sharpless, assistant professor of psychology at Washington State University. "But instead of shutting down properly, the auditory neurons are thought to fire all at once."
The syndrome is not dangerous and there is usually no pain associated with it.
Related Posts
Comments
About the Author
Sonja Vojcic, health enews contributor, is a marketing manager at Advocate Health Care in Downers Grove, Ill. She has several years of international public relations and marketing experience with a Master's degree in Communications from DePaul University. In her free time, Sonja enjoys spending time with her family, travelling, and keeping up with the latest health news and fashion trends.