Educating parents of kids with autism lowers therapy costs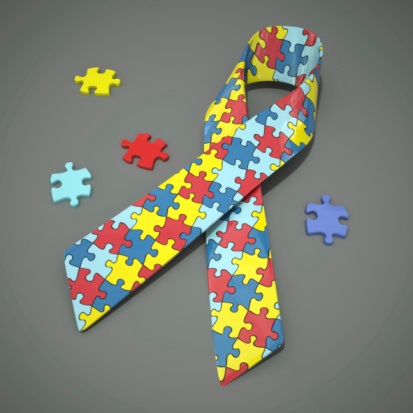 It costs an average of $17,000 per year to provide services such as health care, therapy, and education to a child diagnosed with autism spectrum disorder, according to a recent study published in the journal Pediatrics. Other studies put the lifetime cost at $1.4 million.
Autism spectrum disorder is a developmental disorder characterized by social communication and behavioral difficulties. A majority of this money is spent on private intervention services outside of school such as behavior therapy.
Costs can be reduced dramatically if parents are taught lifelong strategies for effectively interacting with their child, experts say.
At the Autism Treatment Program at Advocate Children's Hospital in Park Ridge, Ill., and Advocate Illinois Masonic Pediatric Developmental Center in Chicago, parent training and family-centered behavioral therapy helps parents set limits, use visual cues, create routines and repetition to make changes in their child's behaviors. The Autism Treatment Program uses a variety of evidence-based techniques that can be implemented at home and in the community.
"We empower parents to take the lead in their child's care," says Dr. James Weedon, developmental pediatrician at Advocate Children's Hospital. "Research has shown that children with autism spectrum disorder do much better when families are involved and in charge of their child's care."
A treatment often used is applied behavioral analysis. While this method is effective, it can be expensive and time consuming for families. It takes 20 to 30 hours of commitment each week and can cost up to $60,000 a year.
But, if parents and caregivers are equipped with appropriate and proven methods, the cost can be minimized, Dr. Weedon says.
"We are seeing similar outcomes to intensive treatments by giving parents the tools they need to interact effectively with their children every day," says Dr. Weedon.  "Our hope is to diagnose children before the age of 3, if possible.  We know at an earlier age children are more receptive to therapy techniques to change behaviors and increase communication skills so that a child's potential for independence and success in school is maximized."
If you live in the Park Ridge area, click here to learn more about the Autism Spectrum Round Table event for parents and professionals on April 16.
Related Posts
Comments
About the Author
Evonne Woloshyn, health enews contributor, is director of public affairs at Advocate Children's Hospital. Evonne began her career as an anchor and reporter in broadcast news. Over the past 20 years, she has worked in health care marketing in both Ohio and Illinois. Evonne loves to travel, spend time with family and is an avid Pittsburgh Steelers fan!