What is Marfan syndrome?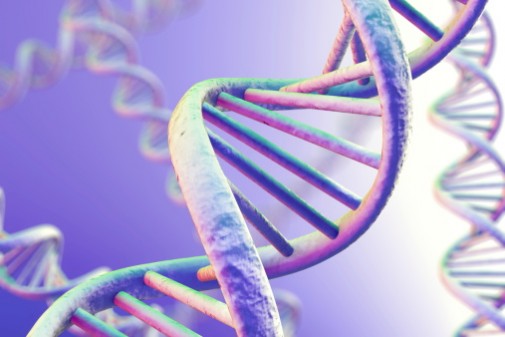 Many patients with Marfan syndrome, a rare genetic disorder effecting just one in 5,000 people, are living longer than ever before thanks to early diagnosis and appropriate treatment, according to the Marfan Foundation.
Marfan syndrome is a disease that weakens the body's connective tissue – the glue that holds together bones, joints and blood vessels. This causes the connective tissue to weaken and stretch, says Dr. Brad Tinkle, a geneticist at Advocate Children's Hospital's Marfan Syndrome Clinic.
"This defect can become especially dangerous when the tissue surrounding the heart's aorta is stretched like a balloon, causing it to rupture," Dr. Tinkle says. "A ruptured aorta is the most serious complication of Marfan syndrome because it too often results in sudden death."
Patients with Marfan syndrome often have a tall, thin body with disproportionately sized arms, legs and fingers. Other features of the disorder are more difficult to detect because they impact smaller or internal organs like the eyes, aorta, bones, lungs and joints.
"Marfan syndrome is diagnosed through a combination of physical exams, specialized medical tests and genetic testing." says Jessie Nicoll, genetic counselor at Advocate Children's Hospital. "However, every patient is different and not everyone will undergo these tests in order to confirm or rule out a diagnosis of Marfan syndrome."
People with undiagnosed Marfan syndrome oftentimes fail to realize that their long arms and legs are a sign of a serious disorder, and they unknowingly put themselves at risk of a ruptured aorta by participating in sports and other activities that raise their heart rate.
"Undiagnosed Marfan syndrome can have serious, even fatal, consequences," Dr. Tinkle says. "When people are unaware of their condition, they are not undergoing the necessary treatment or making needed lifestyle changes."
Related Posts
Comments
About the Author
Julie Nakis, health enews contributor, is manager of public affairs at Advocate Children's Hospital. She earned her BA in communications from the University of Iowa – Go Hawkeyes! In her free time, she enjoys spending time with friends and family, exploring the city and cheering on the Chicago Cubs and Blackhawks.