6 ways moms can build strong relationships with their kids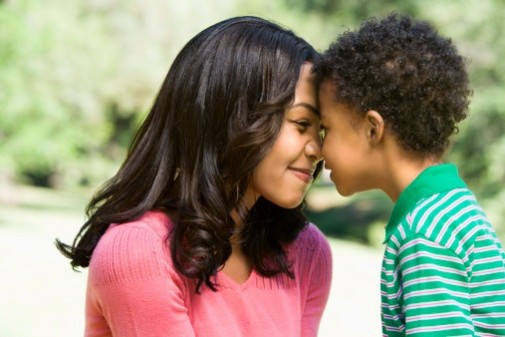 From changing diapers to carpooling to soccer practice, and everything in between, mothers do a lot for their children.
But, being a mom should be much more than a long list of to-dos – it's about building strong, lasting relationships with their kids.
As Mother's Day is celebrated this weekend, Dr. Gabrielle Roberts, clinical psychologist at Advocate Children's Hospital in Oak Lawn, Ill., offers tips on how moms can create strong bonds with their children:
Whether something is upsetting your child or he or she is telling a silly story, just listen and show him or her that you care and are interested in what the child is saying. Being a good listener will encourage the child to tell you what is on his or her mind. Communication is key to a healthy relationship.
When it comes to time spent together, quality beats quantity. Life is busy and we all juggle many activities and responsibilities (kids included), but parents often underestimate what a big impact just a little time can make. Even five or 10 minutes of dedicated time spent with a child can be so meaningful. This can be time spent playing a game of your child's choice or just chatting before bed. Either way, it should be pleasurable time where your child has your undivided attention. Of course, planning occasional outings and special events is great too — and it does not have to be too costly, just quality time.
Our children learn from us every day and they count on us to guide them. Let your child know that he or she can count on you when there's a problem. This means not just telling them what to do, but helping them learn to problem solve and help themselves. Helping, instead of dismissing or shaming, will improve your child's confidence in not only his or herself, but also in you.
Be consistent in your discipline. Children need boundaries and guidance, and look to parents to provide these limits. Maintaining consistent rules and consequences not only helps to foster good behavior, but it helps your child to trust you. This trust is central to a good mother-child bond.
You may not always agree with choices or decisions made by your child, but try to have open-ended, open-minded conversations. Take time to learn about the reasons behind your child's choices. These can be opportunities to learn and to teach, and you can hopefully encourage your child to be open with you in the future.
Demonstrate unconditional support
Let your child know that he or she can always count on your support, even in the stickiest of situations. This does not mean that moms should not give consequences for rule breaking or negative behavior (providing consequences and limits is important), but it is crucial that the child knows that he or she can go to you for help, even if you are angry and disappointed.
Related Posts
Comments
About the Author
health enews staff is a group of experienced writers from our Advocate Aurora Health sites, which also includes freelance or intern writers.