5 reasons kangaroo care can help premature babies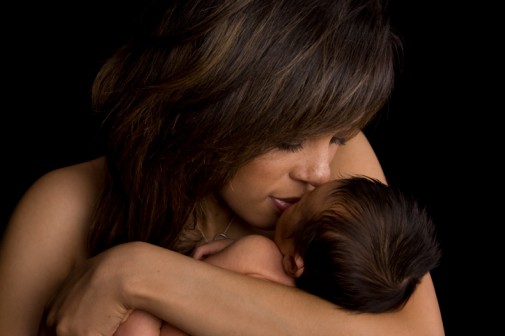 During a pregnancy, many parents dream of the moment their child is born so they can hold and care for the person they have been waiting months to meet.
In some cases, babies are unexpectedly born premature and parents are left on a roller coaster ride as their fragile newborn is taken immediately to a Neonatal Intensive Care Unit, which is a hospital unit specializing in the care of ill or premature newborn infants.
Hospitals encourage NICU parents to play an active role in the care of their baby through a hands-on technique called "kangaroo care."
"Kangaroo care is skin-to-skin contact between mother and baby, with the newborn placed upright on the mother's bare chest with just a blanket covering their back," says Kimberly Butny, neonatal outreach coordinator at Advocate Children's Hospital in Oak Lawn, Ill. "It is a powerful method that NICU parents can use to improve the health of their newborn baby."
A baby is premature if delivered at least three weeks before their due date, according to the Centers for Disease Control & Prevention. These tiny babies often have major health challenges that require extensive medical attention and a lengthy hospital stay.
"While each baby in the NICU receives care from a team of medical professionals, kangaroo care is special in that it can only be carried out between a parent and baby," says Deb Skopec, neonatal outcomes nurse at Advocate Children's Hospital. "No doctor or nurse can replace a mother's touch and reap the same benefits that occur during skin-to-skin contact. Dads also can practice kangaroo care with their newborn."
Butny and Skopec, experts in neonatology nursing, say that parents who regularly kangaroo their preemie for a minimum of 60 minutes will help to deliver and receive the following benefits:
Improved sleep quality – Kangaroo care helps preemies fall into a longer period of restful, deep sleep. Quality of sleep is important because quiet sleep is essential for brain development.
Regulated body temperature – Thermoregulation occurs during skin-to-skin contact between mom and baby. The mother's body temperature naturally adjusts to warm the baby up or cool him down, depending on what temperature the baby needs to be.
Stabilization of vital signs – During skin-to-skin contact, the infant's heart rate will stabilize, breathing patterns will become normal and oxygen saturation levels will improve.
Increased milk supply – Moms who perform kangaroo care typically have an increased breast milk supply. Breast milk is critical in helping to improve a preemie's health and develop their brain.
Enhanced parenting confidence – Parents of preemies often feel like visitors as they helplessly watch others care for their newborn who is connected to machines and tubes. Kangaroo care builds a parent's confidence and makes them feel empowered as they bond with their newborn.
Today marks the annual International Kangaroo Care Awareness Day. More than five Advocate Health Care hospitals will kick off a two-week kangaroo care challenge that strives to increase education and awareness to new NICU moms on the importance of skin-to-skin contact.
Related Posts
Comments
About the Author
Julie Nakis, health enews contributor, is manager of public affairs at Advocate Children's Hospital. She earned her BA in communications from the University of Iowa – Go Hawkeyes! In her free time, she enjoys spending time with friends and family, exploring the city and cheering on the Chicago Cubs and Blackhawks.