7 summer safety tips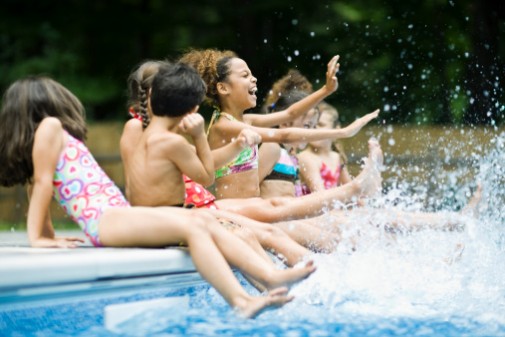 Dr. John Piotrowski doesn't have to look at the calendar to know when summer is here. As an emergency medicine physician, he can tell just by the type of injuries he is treating in the emergency department.
"Typically our volumes are higher in the winter with influenza and respiratory illnesses, but what we see in the summer are more traumatic injuries mostly from an increase in motor vehicle collisions," says Dr. Piotrowski, medical director of the emergency department at Advocate Condell Medical Center in Libertyville, Ill. "We see lots of motorcycle accidents during the summer, which of course we don't see in winter."
Because the weather is getting nicer, people are getting out more, so emergency departments see other minor injuries related to people being outside. These often are from falling, biking and children getting into accidents on scooters and skateboards, Dr. Piotrowski adds.
According to the American College of Emergency Physicians, drowning is the sixth leading cause of unintentional death for people of all ages, and it's the second leading cause of death for children 1 to 14 years old. For every child who dies, more than 10 others are treated in emergency departments for near drowning.
As the temperature rises, so does the risk for dehydration.
"It's very important to stay hydrated and cool on those hot summer days," says Dr. Piotrowski. "We all know about those days when the heat is oppressive. Those are the days when we stay inside if we can and check on our neighbors."
The U. S. Centers for Disease Control and Prevention, ACEP and the National Safety Council offer these tips for staying safe during the summer:
Stay hydrated. Drink plenty of fluids and take breaks if you need to be in the sun for long periods of time.
Never use a cell phone while driving.
Never drive after drinking alcohol. Designate a sober driver.
Wear a properly fitting helmet when participating in activities such as biking and skateboarding.
Learn to swim and always swim with a buddy. Designate a responsible adult to supervise children in the water.
Avoid alcohol before and during boating, swimming, water skiing and water tubing.
When boating or participating in activities in natural water, wear a personal flotation device.
Related Posts
Comments
About the Author
Kathleen Troher, health enews contributor, is manager of public affairs and marketing at Advocate Good Sheperd Hospital in Barrington. She has more than 20 years of journalism experience, with her primary focus in the newspaper and magazine industry. Kathleen graduated from Columbia College in Chicago, earning her degree in journalism with an emphasis on science writing and broadcasting. She loves to travel with her husband, Ross. They share their home with a sweet Samoyed named Maggie.