Honoring cancer survivors, caregivers and families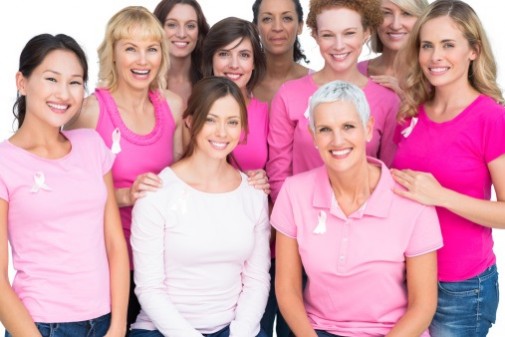 Linda Gifford has been through a lot in her journey to fight breast cancer.
Last year, she was diagnosed with ductal carcinoma in situ, a noninvasive breast cancer that affects the ducts, but hasn't spread to surrounding breast tissue, according to the American Cancer Society.
After finding three malignant lumps in her breast, she had a mastectomy with sentinel lymph node biopsy to determine if the cancer was present. She did not need chemotherapy or radiation.
Each year, on the first Sunday in June, celebrations are held in hundreds of communities nationwide and around the world for cancer survivors like Gifford.
"I feel the need to tell women not to skip their mammogram and have them done on a timely basis," says Gifford, who is now cancer free.
The official site for National Cancer Survivors Day defines the day as an annual treasured Celebration of Life. On this day, thousands of people gather across the globe to honor cancer survivors to bring attention to the ongoing challenges of cancer survivorship and to show the world that life after a cancer diagnosis can be fruitful, rewarding, and inspiring. Some communities host educational events, others organize fundraising walks and runs.
The activities offer survivors, doctors, friends and family members an opportunity to come together and connect with one another. It is also a day to promote cancer research and legislation to improve survivors' quality of life.
Celebrating this special day touches the heart of so many people and each reason is unique.
Gifford credits her family and coworkers for helping her get through what she calls a "stressful and scary" experience.
National Cancer Survivors Day is a day to celebrate everyone that is touched by cancer. Help to celebrate National Cancer Survivors Day this Sunday, June 7. To learn more about an event near you, call 1.800.3.ADVOCATE.
Related Posts
Comments
About the Author
Rebecca Lipman is a current student at Michigan State University (MSU). She is from Buffalo Grove, Illinois; however, her family recently moved to Arizona. Rebecca is therefore someone who travels a lot between her three homes and loves it. At MSU, she is a communications major with a specialization in public relations. She's also a member of the Public Relations Student Society of America (PRSSA) and the operations manager of a certified non-profit organization called Spartan Global Development Fund. In addition to interning for the Public Affairs and Marketing Department at Advocate Condell Medical Center, Rebecca is a server at an Italian restaurant. In her free time she enjoys spending time with family, friends, and her puppy.