How my job led to crucial lifestyle changes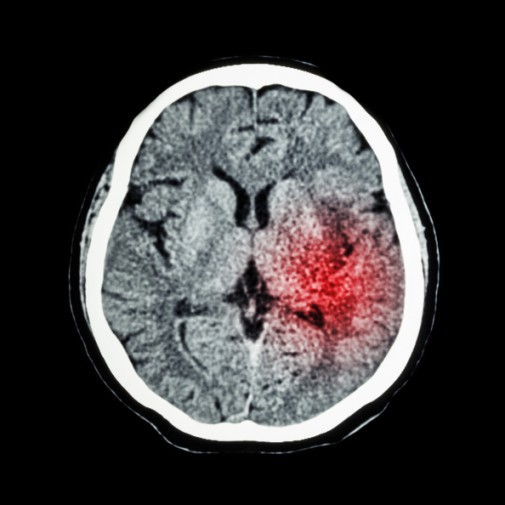 As the stroke coordinator at Advocate Illinois Masonic Medical Center in Chicago, I care for people who have had a stroke, their loved ones, and people who are at risk for stroke on a daily basis.
I talk to them about lifestyle changes they can make to lower their risk and how to live a healthier lifestyle. I have always thought I practice what I preach to my patients, but last November, I had a wake-up call – I could be my next patient.
This epiphany occurred shortly after I started hormone replacement therapy to reduce the symptoms caused by menopause. My doctor explained that the treatment could increase my risk for certain conditions such as breast cancer, heart disease and stroke. In addition, I suffer migraines that put me at a higher risk.
Knowing I was already at an increased risk, I focused on the lifestyle factors I could control, including:
Eating healthier food and decreasing the amount of fried foods, breads, pastas and refined sugars I consumed.
Shaking up my exercise routine to have cardio, weight training and lots of walking.
Scheduling "me" time. The number one excuse for not doing the first two listed above is time. By scheduling workouts and shopping for food, I would not be tempted to go the easy route.
I feel stronger, healthier and overall better. In addition, I feel I can share obstacles with patients and help them find personal success.
We live in such a fast-paced environment that grabbing food on the fly is often necessary. These quick bite options are high in sodium and fat, contributing to stroke risk. I encourage my patients, and myself, to find healthier choices.
Everyone's risks for stroke are different based on one's gender, ethnicity, age and personal family history. In addition, lifestyle habits that increase our risk for stroke are so common many people don't see them as red flags.
Stroke is the fifth leading cause of death in U.S., according to the Centers for Disease Control and Prevention. It is also a major cause of adult disability, so knowing the risks and signs of a stroke is very important.
An easy way to remember the sign and symptoms of stroke is the acronym F.A.S.T.
F – Face: facial droop, uneven smile
A – Arm: arm numbness or weakness
S – Speech: slurred speech or difficulty speaking or understanding
T – Time: call 911 and get to the hospital immediately
Related Posts
Comments
About the Author
Minna Masor, MSN, Ed., RN, CCRN, is the Neurosciences Clinical Coordinator at Advocate Illinois Masonic Medical Center. She works closely with patients who have had a stroke and their loved ones, as well as those who are at risk for stroke.