You may be aging faster than you think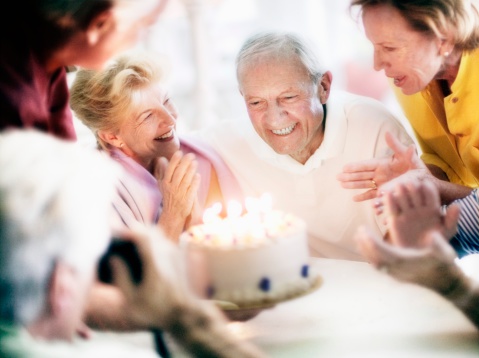 Wrinkle creams, facelifts, hormone replacement therapy and Botox injections – the $114 billion anti-aging industry has people searching for the fountain of youth. Now, new research may be unlocking secrets of the aging process.
An international research team believe they have found way to measure the aging process in young adults that differentiates a person's biological age from their actual chronological age. In other words, a person's biological age may be 38 years old, but certain biomarkers used in the study showed that the participant's chronological age was 20 years older, making them nearly 60 years old.
"This research shows that age-related decline is already happening in young adults who are decades away from developing age-related disease and that we can measure it," said Dr. Salomon Israel, co-author of the study.
Tracking over 1,000 people born in 1972 to 1973 from birth to the present, the study assessed each individual based on 18 biomarkers that measured aspects of the aging process. Researchers assessed the group of participants through three different ages in their life – 26, 32 and 38.
Biomarker measurements included functions of kidneys, liver, lungs, metabolic and immune systems. They also measured HDL cholesterol, cardiorespiratory fitness, tiny blood vessels at the back of the eyes and the length of the telomeres – protective caps at the end of the chromosomes that have been found to shorten with age. Dental health and lung function were also assessed.
Research showed some young adults were aging three times faster than their peers.
Study leaders said the ability to measure how quickly a young person is aging may in the future enable experts to engage in interventions that slow aging or target specific diseases.
Researchers also asked college students to assess facial photo of the study participants, which were taken at age 38, and identify how old they were in the picture. Researchers found that participants who were biologically older on the inside also appeared older to the college students.
Dr. William Rhoades, geriatrician with Advocate Medical Group in Park Ridge, Ill., doesn't necessarily agree that age is defined by how a person looks.
He believes that evaluating the aging process in a younger population is a good start.
"I define age in geriatric patients based on function, not birthdays," says Dr. Rhoades. "I see 72-year-old patients that function at a much older age than some of the 92-year old patients I see."
The ultimate goal is to be able to intervene in the aging process itself, rather than addressing killers like heart disease or cancer in isolation, according to the study.
If adults want to stay young and vigilant, Dr. Rhoades encourages everyone to make a mid-year resolution to start an exercise program and do something to keep their brains active and minds challenged.
"Bottom line – stay active," he says.
Related Posts
Comments
About the Author
health enews staff is a group of experienced writers from our Advocate Health Care and Aurora Health Care sites, which also includes freelance or intern writers.