Hot flashes are less common for non-smokers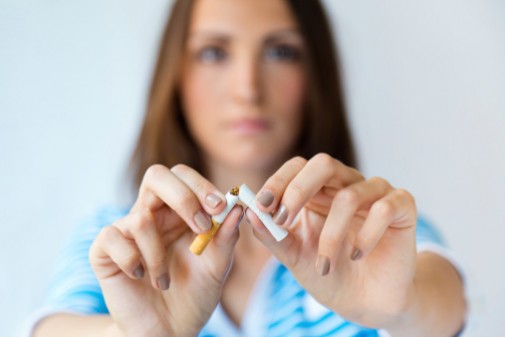 Female smokers may now have another reason to consider quitting after a recent study found those who quit were less likely to suffer from hot flashes than women who continue to smoke.
Over 40 percent of smokers reported moderate hot flashes, while 30 percent of former smokers and 18.5 percent of those who never smoked reported the same symptom, according to the study. Among former smokers, those who had quit for longer than five years showed significantly lower severity and frequency of hot flashes than those who were still smoking or had quit within the previous five years.
The study followed 761 women 45 to 54 years old for up to seven years.
"The hypothalamus contains nicotinic cholinergic receptors," says Dr. Sumit Ranjan, family medicine physician with Advocate Medical Group in Normal, Ill. "When nicotine binds to these receptors, it increases heart rate, blood pressure and respiration. These are some of the same symptoms included in hot flashes."
In addition to quitting smoking, the National Institute on Aging recommends avoiding food or other triggers, dressing in layers and consulting your physician about medication options if you are suffering from symptoms of menopause.
Related Posts
Comments
About the Author
Lynn Hutley, health enews contributor, is coordinator of public affairs and marketing at Advocate BroMenn Medical Center and Advocate Eureka Hospital in central Illinois. Having grown up in a family-owned drug store, it is no surprise that Lynn has spent almost 18 years working in the health care industry. She has a degree in human resources management from Illinois State University and is always ready to tackle Trivia Night.