4 back-to-school tips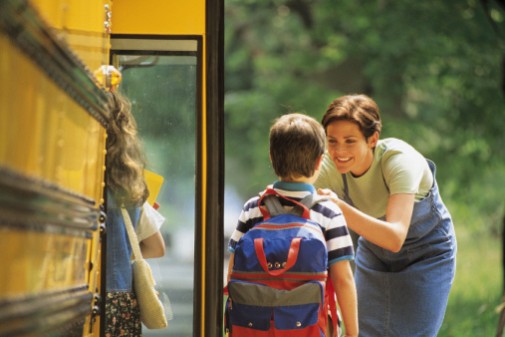 Summer is arguably the best time of the year. The days are longer, the sun is bright, and playtime is endless. That is why getting children back into school mode can be challenging for parents.
Here are four ways to make the transition back-to-school a little easier:
Start a sleep routine
Waking your child up for school may be difficult all year round. It is especially difficult right after summer break since they have gone several months without a routine, and have been going to bed later and waking up later. Even if they have been attending camp, summer camps typically start later than school does.
"One of the best ways to minimize sleep exhaustion is to keep routine," says Dr. Srikanth Davuluri, pulmonologist at Advocate Condell Medical Center in Libertyville, Ill. "Children, especially, need this routine to keep up with their active daily lives."
One of the ways to prepare for the beginning of the school year is having them wake up early beginning a week or two before school starts. School-aged children should be getting at least 10 hours of sleep per night, according to the Centers for Disease Control and Prevention.
Stick to a schedule
Have breakfast, lunch and dinner at the same time each day.
"In addition to keeping them on a sleep schedule, keeping them on a daily schedule will also be beneficial to their overall health and help resist exhaustion once school starts," says Dr. Davuluri.
Make a study area
According to the U.S. Department of Education, preparing a study area is important, as well. It lets your child know education is important and gets them back on that 'school means homework' mindset.
Talk to the teacher
One last thing you should do as a parent is communicate with the school and teachers to let them know you will be involved at the school. If there is an open house to meet the teachers, attend it. It is important for parents to be active in their child's education.
Related Posts
Comments
About the Author
Rebecca Lipman is a current student at Michigan State University (MSU). She is from Buffalo Grove, Illinois; however, her family recently moved to Arizona. Rebecca is therefore someone who travels a lot between her three homes and loves it. At MSU, she is a communications major with a specialization in public relations. She's also a member of the Public Relations Student Society of America (PRSSA) and the operations manager of a certified non-profit organization called Spartan Global Development Fund. In addition to interning for the Public Affairs and Marketing Department at Advocate Condell Medical Center, Rebecca is a server at an Italian restaurant. In her free time she enjoys spending time with family, friends, and her puppy.