How to adjust to life after graduation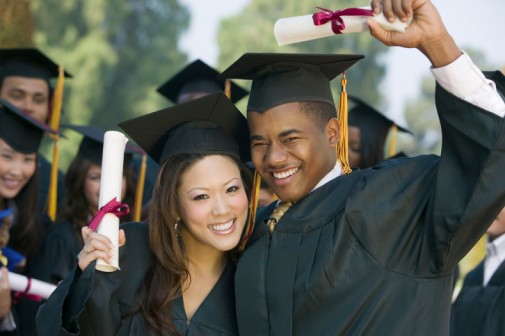 "I have no idea what I want to do with my life."
This may be the thought going through the heads of many of the nearly 1.85 million students who graduated with a bachelor's degree earlier this year. Now. as they watch others head back to school, this marks the first time that they will not be heading back. This may cause them to feel additional uncertainty and stress as they try and plan out their lives.
Jennifer McCauley, a licensed clinical social worker with Advocate Medical Group in Normal, Ill., says that some causes of post-graduation stress include:
Lack of planning
Additional expectations and responsibilities placed by parents and/or themselves
Changes in daily routines and schedules
Fear of lack of success
Changes in living environment, finances and support systems
These stressors can lead to what is sometimes referred to as a "quarter-life crisis," a term coined after a New York Times bestselling book of the same name. This phrase describes a time where individuals feel lonely and perhaps even unprepared for their new challenges.
To avoid depression and/or anxiety related to this change, McCauley recommends:
Developing a plan before graduation such as applying for jobs and creating a budget
Developing a strong support system that includes friends and family, and utilizing this support system
Creating a new daily routine and focusing on time management
Keeping things in perspective and normalizing your feelings
Engaging in self-care
In addition, professional assistance may be necessary to stay on track and keep your mental health in check.
"A person should seek professional assistance if they have persistent changes in sleep patterns, appetite or energy levels, a decrease in mood, an increase in irritability, lack of interest in leisurely activities or excessive worrying," says McCauley.  "Seek assistance immediately if you are having thoughts of suicide or self-harming."
McCauley also urges individuals to remember they are not alone.
"There are people who understand your struggles and can help you move forward in this life transition," she says.
Related Posts
Comments
About the Author
Lynn Hutley, health enews contributor, is coordinator of public affairs and marketing at Advocate BroMenn Medical Center and Advocate Eureka Hospital in central Illinois. Having grown up in a family-owned drug store, it is no surprise that Lynn has spent almost 18 years working in the health care industry. She has a degree in human resources management from Illinois State University and is always ready to tackle Trivia Night.