Long work hours can increase stroke and heart attack risk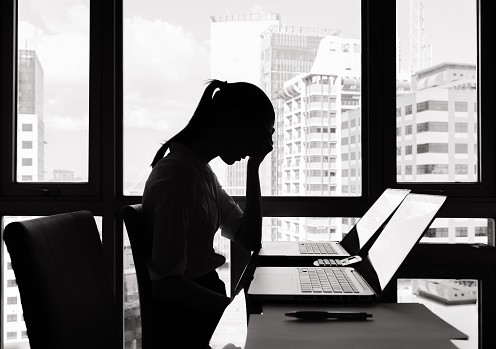 A new study suggests that your job might actually be killing you.
Working 55 hours or more a week increases your risk of stroke by 33 percent and ups your risk of developing heart disease by 13 percent, according to British researchers. This is compared to those who worked between 35 to 40 hours. While they were unable to pinpoint why this was the case, they determined physical inactivity, alcohol consumption and higher levels of stress may be contributing factors.
"Sometimes people get stuck in a routine that's bad for their health," says Joy Boerschinger, stroke program coordinator at Advocate Condell Medical Center in Libertyville, Ill. "If you're working long hours and under stress, that can make you eat unhealthy foods, smoke, drink and not want to do anything, like exercise. These are risk factors for stroke."
For their study, the researchers looked at data in two ways. First, they examined studies involving almost 604,000 men and women working in the U.S., Europe and Australia who had no history of heart disease. During the roughly eight-and-a-half years their health was tracked, 4,768 of them had heart-related events such as heart attacks.
Based on their analysis, researchers found people who worked at least 55 hours a week were 13 percent more likely to develop heart disease than people who worked 35 to 40 hours a week.
Researchers also identified 529,000 men and women with no history of stroke. Of these, 1,722 had suffered strokes during the roughly seven years their health was followed. The researchers found people who worked at least 55 hours a week were 33 percent more likely to suffer a stroke than those who worked 35 to 40 hours.
Stroke kills almost 130,000 people each year in the U.S. and about 800,000 people die annually from cardiovascular disease and stroke together, according to the Centers for Disease Control and Prevention.
To reduce stroke risk, Boerschinger offers these recommendations:
Eat a healthy diet
Maintain a healthy weight
Don't smoke
Limit alcohol use
Prevent or treat high cholesterol and high blood pressure
Prevent or treat diabetes
She also advises people to get routine medical check-ups to make sure their cholesterol and blood pressure are at healthy levels.
Related Posts
Comments
About the Author
Kathleen Troher, health enews contributor, is manager of public affairs and marketing at Advocate Good Sheperd Hospital in Barrington. She has more than 20 years of journalism experience, with her primary focus in the newspaper and magazine industry. Kathleen graduated from Columbia College in Chicago, earning her degree in journalism with an emphasis on science writing and broadcasting. She loves to travel with her husband, Ross. They share their home with a sweet Samoyed named Maggie.