Memory can decline years before dementia starts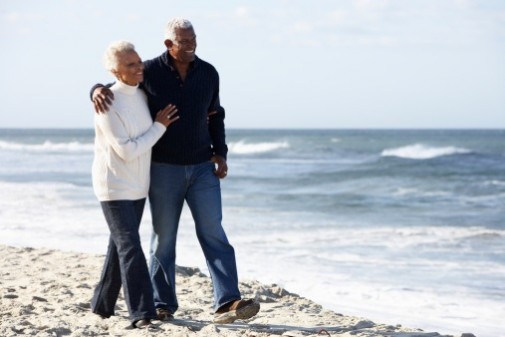 A new study suggests people who develop dementia may stop realizing they have memory problems several years before the onset of the disease.
For the study, researchers analyzed data of more than 2,000 people who were followed for more than a decade. In the beginning, none of them showed signs of memory or cognitive impairment. Each year, they took memory tests and answered questions about their thinking abilities.
"This study shows that a lack of awareness of memory loss in dementia is not simply due to psychological denial, but is a consequence of the underlying brain pathology," says Dr. Darren Gitelman, senior medical director of the Advocate Memory Center. "It is therefore very important that friends and family take the lead and help the person get a proper evaluation."
Approximately 239 people were diagnosed with dementia, according to the study. Researchers found awareness of memory problems began declining sharply an average of 2.6 years before the onset of the disease.
"The study is reporting on averages," says Dr. Gitelman. "So some patients do remain aware of their memory loss, while others do not. You cannot say that if you are aware of your memory loss 'you're fine.' My advice is that if a person's memory loss is either causing a lot of concern or is interfering with their daily life activities, then an assessment is recommended."
Dementia is a general term for a decline in mental ability severe enough to interfere with daily life, according to the Alzheimer's Association. Alzheimer's disease is the most common type of dementia.
Dr. Gitelman says symptoms of dementia can vary, but in addition to memory loss, dementia patients can experience the following signs:
Changes in attention
Inability to complete tasks or multi-task
Difficulty communicating
Impairment in reasoning abilities
Impairment in visuospatial and perceptual abilities
"Physicians should be aware of changes in memory in a person who is aging and if necessary get permission from the patient to seek additional information from the patient's family and friends," says Dr. Gitelman. "The additional reports may provide very valuable information, particularly if the patient's memory is starting to decline."
Related Posts
Comments
About the Author
Kathleen Troher, health enews contributor, is manager of public affairs and marketing at Advocate Good Sheperd Hospital in Barrington. She has more than 20 years of journalism experience, with her primary focus in the newspaper and magazine industry. Kathleen graduated from Columbia College in Chicago, earning her degree in journalism with an emphasis on science writing and broadcasting. She loves to travel with her husband, Ross. They share their home with a sweet Samoyed named Maggie.