Antioxidant pills may cause melanoma to spread more quickly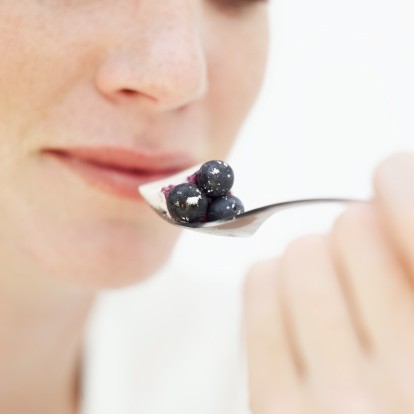 Studies have shown that antioxidants have the potential for cancer-fighting abilities, but a new research study found that antioxidant pills may actually speed up the spread of melanoma, a type of skin cancer.
Researchers found that when mice had melanoma and were given an antioxidant supplement, the number of  tumors that spread to their lymph nodes doubled compared with mice that had melanoma, but were not given the supplement. They also found that human melanoma cells exposed to antioxidants spread to other parts of the body more easily than cells not exposed to these antioxidants.
"We would recommend people who have been diagnosed with malignant melanoma to avoid antioxidant supplements," study author Martin Bergo, from the University of Gothenburg in Sweden, said in a news release.
Antioxidants are compounds in foods and supplements that may prevent oxidation and fight off the toxins that can cause DNA and cell damage. Earlier research studies showed that eating antioxidant-rich foods such as tomatoes, berries, kale and spinach, and taking antioxidant supplements, can lower a person's risk of cancer and heart disease.
"Antioxidant supplements have shown to be detrimental for patients with lung cancer, but more research is needed to determine the link between the use of antioxidants and the spread of melanoma," says Dr. Jon Richards, medical oncologist specializing in melanoma at Advocate Lutheran General Hospital in Park Ridge, Ill.
He believes it's too early to use these results when it comes to making recommendations on patient care.
Dr. Richards also says that the researchers used supplements containing hundreds of times more antioxidants than natural antioxidant-rich foods. The study was also done on mice and in cultured human cancer cells.
"It is important that patients eat a well-balanced diet, including antioxidant-rich foods, and they can take a daily multi-vitamin," Dr. Richard says. "I would caution people not be excessive in the use of supplements that are unproven because they can be hurting themselves."
Related Posts
Comments
About the Author
Sonja Vojcic, health enews contributor, is a marketing manager at Advocate Health Care in Downers Grove, Ill. She has several years of international public relations and marketing experience with a Master's degree in Communications from DePaul University. In her free time, Sonja enjoys spending time with her family, travelling, and keeping up with the latest health news and fashion trends.