Male birth control pill could become a reality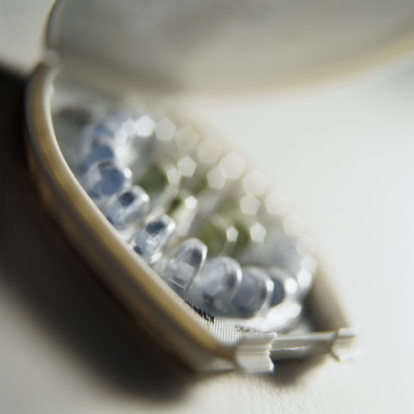 If the results of a recent mouse study can be replicated in humans, men could have another birth control option.
In the study, male mice were rendered temporarily infertile by researchers who gave them a drug to block a protein that is also present in human sperm. By doing this, the male mice's sperm were not able to fertilize female mice's eggs.
It took four or five days of taking the protein-blocking drug for the mice to become infertile. A week after researchers stopped giving them the drug, fertility returned.
The reversible nature of the drug is a key component in finding a male contraceptive that works in humans. While women have several reversible birth control options – birth control pills, intrauterine devices and contraceptive implants – men do not have the same alternatives.
If men had a "pill" option, it could offer them a surgery-free alternative to a vasectomy, and a more reliable alternative to condoms when it comes to preventing pregnancy.
"Having more options is always a good idea," says Dr. Maja Middleton, obstetrician and gynecologist at Advocate Condell Medical Center in Libertyville, Ill.
The researchers said giving men an effective and reversible birth control alternative would also give them more control over reproduction.
Dr. Middleton says the findings are new and exciting, but cautions further research is needed because there is a significant difference between a mouse study and clinical trials in humans.
If it turns out the drug does work in humans, Dr. Middleton says both men and women could benefit.
Related Posts
Comments
About the Author
Kathleen Troher, health enews contributor, is manager of public affairs and marketing at Advocate Good Sheperd Hospital in Barrington. She has more than 20 years of journalism experience, with her primary focus in the newspaper and magazine industry. Kathleen graduated from Columbia College in Chicago, earning her degree in journalism with an emphasis on science writing and broadcasting. She loves to travel with her husband, Ross. They share their home with a sweet Samoyed named Maggie.