How to help someone in an abusive relationship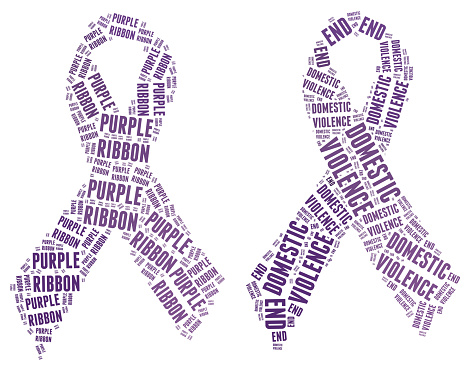 One in three women and one in four men have been victims of domestic abuse, according to the National Coalition Against Domestic Violence.
In observance of Domestic Violence Month, it's important to know the signs of abuse and steps a person can take to help a loved one in need.
"Most people want to know what to say to a friend, co-worker or family member who they suspect may be in an abusive relationship," says Sarah Katula, advanced practice nurse in psychiatry at Advocate Good Samaritan Hospital in Downers Grove, Ill. "It's best to begin the conversation by sharing concerns, letting them know that they are not alone and that you would like to help."
Katula says is that in the early stages of a relationship, it's not always easy to determine if a partner will become abusive. Domestic violence tends to intensify over time. The abuser may seem great at first, but become more aggressive and controlling as time goes by.
While physical abuse is a sign of domestic violence, emotional abuse, psychological violence, sexual assault and financial abuse are other signs. The frequency and severity of domestic violence can vary dramatically, but the one constant component is the partner's consistent efforts to maintain power and control.
According to the Domestic Violence Network, signs of abuse include jealousy, a controlling behavior, unrealistic expectations, isolation and hypersensitivity, cruelty to animals or children, dual personality (Dr. Jekyll and Mr. Hyde), threats of violence, breaking or striking objects and using force during an argument.
"If you worry that someone you love is in an abusive relationship, there are steps you can take to help such as being part of a safety plan, helping with child care or assisting with pressing financial issues," says Katula.
When approaching the subject with a friend, Katula suggests the following:
Approach your friend at a time and location that is safe and confidential
Start by expressing concern that they may be in danger
Take time to listen, reassure your friend that this is not their fault
Offer specific help such as transportation or childcare
Help make a safety plan that includes a secure place to go and a list of essential items to pack
Encourage them to talk to someone who can help such as a local domestic violence agency or the police
After the initial conversation, remember to check in with them on a regular basis and ask if they need assistance.
"Keep in mind that it can be very difficult for the victim to leave an abusive relationship," Katula says. "They may leave and go back several times. While it may be hard to understand, continue to be supportive no matter what your friend decides to do."
Related Posts
Comments
About the Author
Johnna Kelly, healthe news contributor, is a manager of public affairs and marketing at Advocate Christ Medical Center in Oak Lawn. She is a former newspaper reporter and spent nearly 10 years as a public relations professional working for state and county government. During her time as a communications staffer for the Illinois General Assembly, she was integral in drafting and passing legislation creating Andrea's Law, the nation's first murderer registry. In her spare time, she volunteers at a local homeless shelter, enjoys traveling, photography and watching the Chicago Bulls.