Too much time on the Internet linked to health problems in teens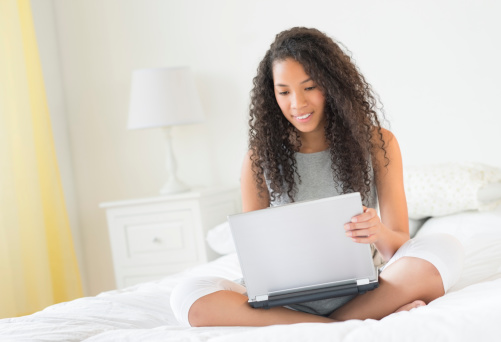 Teens who spend long hours surfing the Internet may be risking high blood pressure, according to a new study.
Researchers found that teenagers who spend at least 14 hours a week online are more likely to have elevated blood pressure. The study analyzed information, including a blood pressure reading taken during a physical exam, from 335 teens 14 to 17 years old. Of the 134 teens described as heavy Internet users, 26 had unusually high blood pressure.
Researchers defined Internet use as visiting web sites, emailing, instant messaging, playing games, doing homework, shopping, downloading software and creating or maintaining webpages.
The findings add to growing research that has shown an association between heavy Internet use and other health risks such as addiction, attention issues, anxiety, depression and obesity.
"It is very important that everyone, but particularly young people who are still growing and developing, get away from their devices regularly," says Dr. Dalila Irons-Holland, pediatrician at Advocate South Suburban Hospital in Hazel Crest, Ill.  "Physical activity needs to be part of everyone's lives to ensure long term health and wellness."
The study authors found that the heavy users were on the Internet an average of 25 hours a week. They also found that students spent 15 hours on the Internet per week on average, and that 43 percent of the boys were heavy users compared to 39 percent of girls. Also, 43 percent of heavy Internet users were considered overweight compared to 26 percent of light Internet users.
"It is becoming clear that long hours online is a recipe for a long list of health issues related to social isolation and a sedentary lifestyle," says Dr. Irons-Holland. "Parents need to be conscious of this and help their kids create healthy habits that will serve them well as they grow older."
The study authors, following other experts' recommendations, suggested parents set an Internet use limit of two hours per day, five days a week.
Related Posts
Comments
About the Author
Nate Llewellyn, health enews contributor, is a manager of public affairs at Advocate Medical Group. Nate began his career as a journalist and builds daily on his nearly 20 years of writing experience. He spends most of his free time following his wife to their two sons' various activities.