Adults need coloring books, too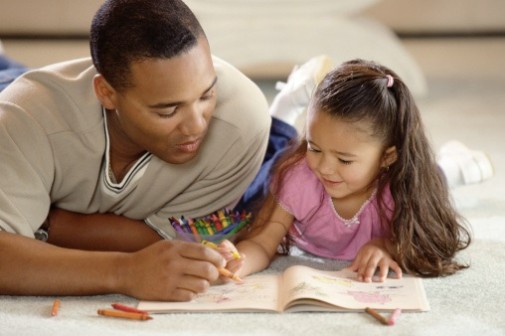 Harried adults are turning to a childhood activity to experience mental clarity, renewed focus and a reduction in stress levels – adult coloring books.
The trend has been growing steadily and this week Crayola made news when it launched its new line of adult coloring books and supplies called "Color Escapes."
"Coloring can be quite a self-soothing ​activity," says Jeremy Clorfene, clinical psychologist at Advocate Condell Medical Center in Libertyville, Ill. "We actually access a creative side to our brain, which acts as a distractor for our daily stress and worried thoughts. Coloring can also remind us of a really enjoyable childhood activity creating a positive mood."
According to the Coloring Book Club, an online resource for adult colorists, there are four reasons adults should pick up a coloring book.
Reduces stress. Coloring keeps the mind focused on the task at hand.
Feeling of accomplishment. Coloring is something anyone can do, regardless of their artistic ability.
Take a break. Coloring is a simple way to escape from life and has the added benefit of a finished product.
Fills idle time. Rather than feeling frustrated while waiting for an appointment, coloring is a portable activity that can help maintain a sense of calmness.
Clorfene adds that stress is a normal part of life, but it's important to find positive ways to manage it for the sake of overall health.
"When stress becomes too much, it is analogous to swimming with two, 20-pound ankle weights. That is, everything in life gets harder," says Clorfene. "Moderate to severe stress can cause depression and anxiety. In addition, stress can cause headaches, stomach issues, elevated blood pressure, and poor sleep. Clearly, improving how we deal with our stress can significant improve our quality of life."
In an article published in Psychology Today, Cathy Malchiodi PhD, recommended similar alternatives to coloring books for de-stressing such as Zentangle, which involves doodling and visual journaling.
If you want to give coloring a try,  check out these adult coloring resources:
Color Escapes by Crayola
Secret Garden by Johanna Basford
Color Me Calm by Lucy Mucklow and Angela Porter
Adult Coloring Book: Stress Relieving Patterns by Blue Star Coloring
Related Posts
Comments
About the Author
Jen Frey, health enews contributor, manages the Transportation Department at Advocate Condell Medical Center. Jen has a journalism degree from the University of Wisconsin-Madison and her master's degree in Recreation Administration from Aurora University. Jen's favorite things include traveling with her children, exercising and finding a great bargain.