Articles by "Jen Frey"
Jen Frey, health enews contributor, manages the Transportation Department at Advocate Condell Medical Center. Jen has a journalism degree from the University of Wisconsin-Madison and her master's degree in Recreation Administration from Aurora University. Jen's favorite things include traveling with her children, exercising and finding a great bargain.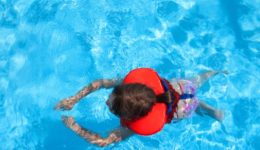 A mom shares how her son's close call at the pool gave her empathy for others in similar scary situations.