What men need to know about prostate cancer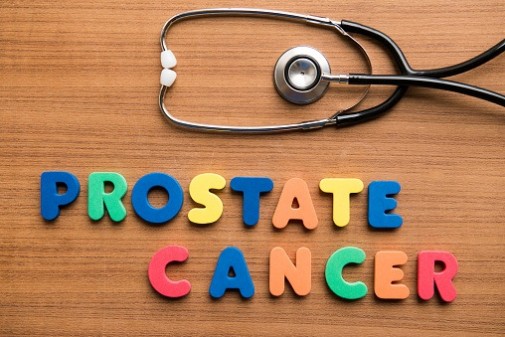 In the U.S., men have a 17 percent chance of developing prostate cancer, according to the Prostate Cancer Foundation. But, many don't know what to look for or when to see a doctor.
The foundation identifies age, race and family history as major risk factors. Other factor include:
The likelihood of being diagnosed with prostate cancer increases as a person grows older. More than 65 percent of all prostate cancers are diagnosed in men over the age of 65.
African American men have an increased risk of developing prostate cancer. Asian men who live in Asia are at lower risk.
Family history. If an immediate family member has had prostate cancer, a person is at higher risk. This is especially true if the family member was diagnosed at a young age or if multiple family members have had prostate cancer.
Men living in the U.S. are more likely to develop prostate cancer than men in some other countries, including as China, where the risk is significantly lower, according to the foundation.
"Men should be aware of their inherent risk for prostate cancer," says Dr. Mebea Aklilu, medical oncologist at Advocate Illinois Masonic Medical Center in Chicago. "They should also concentrate on factors they can control. Eating a healthy diet, refraining from smoking, reducing stress and exercising regularly could help lower the chance of prostate cancer."
Oftentimes, no symptoms are apparent during early stages of prostate cancer, according to the American Cancer Society. Signs of more advanced prostate cancer can include:
Trouble urinating, a weak urine stream or the need to urinate more frequently than usual.
Blood in urine.
Erectile dysfunction.
Weakness or numbness in legs or feet or loss of bladder control from cancer pressing on the spinal cord.
Pain in the hips, back or chest.
It's important to note that some of these symptoms can indicate conditions other than prostate cancer, so talking to a physician is important.
"Some symptoms, such as trouble urinating, could be linked to other health issues that are not cancerous such as benign prostatic hyperplasia," says Dr. Aklilu. "BPH is the inner part of the prostate, and as it grows it can press on the urethra making it difficult to pee. Men should see their doctor if they detect a problem."
There are two types of screenings available that can detect prostate cancer: a prostate-specific antigen test or a digital rectal exam. However, there is a lack of consensus among overseeing bodies regarding whether and when to screen for prostate cancer.
"Prostate cancer screenings could potentially detect prostate cancer at an early stage, but the decision to receive a screening should be made between each man and his doctor," says Dr. Santosh Yajnik, radiation oncologist at Advocate Illinois Masonic Medical Center. "A man at high risk should talk to his doctor once he turns 40. If you're not at especially high risk, you could wait to have the discussion when you turn 50. If you experience symptoms, contact your doctor as soon as possible to get it checked out."
To learn more about men's health, visit ManUpAtAdvocate.com. On the site, men can make same-day appointments, find helpful tips and screening information and also find a doctor.
Related Posts
Comments
About the Author
health enews staff is a group of experienced writers from our Advocate Health Care and Aurora Health Care sites, which also includes freelance or intern writers.