HPV vaccine safe for women who may become pregnant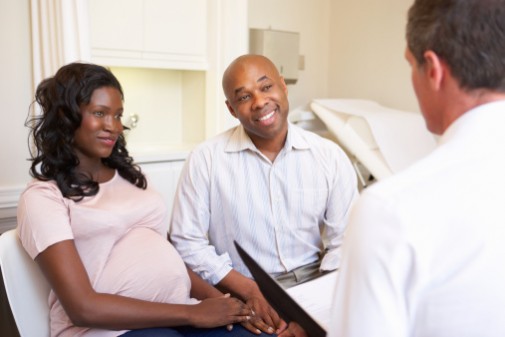 Women looking to become pregnant shouldn't forgo the human papilloma virus (HPV) vaccine for fear of miscarriage, according to a recent study.
Research by investigators from Costa Rica and the National Cancer Institute (NCI), found that no increased risk of miscarriage for pregnancies conceived in less than 90 days after vaccination. A previous study found a similar trend for women getting pregnant more than 90 days after getting the vaccine.
"These new findings should reassure women thinking about having children that they can safely look out for their own health by getting the HPV vaccine without worrying about negative effects on the pregnancy," says Dr. Monique Jones, obstetrician-gynecologist at Advocate South Suburban Hospital in Hazel Crest, Ill.  "Women still need to talk with their physicians about HPV vaccination, but it's one less thing to be concerned about as they begin to plan for children."
According to the U.S. Centers for Disease Control and Prevention, about 79 million Americans are currently infected with HPV, and 14 million people are newly infected each year. HPV is so common that most sexually-active men and women will get at least one type of HPV at some point in their lives.
Most HPV infections are short-lived and don't cause any symptoms. However, certain types can cause cervical cancer and other, less common cancers. The National Cancer Institute estimates about 12,000 women are diagnosed with cervical cancer each year, and about 4,000 women die from this disease in the U.S.
"Cervical cancer is a devastating disease that takes far too many lives, particularly in light of the fact that HPV vaccination can significantly decrease the odds of getting it," says Dr. Jones.
The Costa Rican and NCI researchers looked specifically at the bivalent HPV vaccine (Cervarix), which is used only in girls and women. The bivalent vaccine targets HPV types 16 and 18, which are responsible for about 70 percent of cervical cancers.
The CDC's Advisory Committee on Immunization Practices (ACIP) recommends 11 and 12 year old girls receive three doses of the vaccination. The series can be started beginning at age 9.
Females 13 to 26 years old who have not been vaccinated previously or who have not completed the vaccination series should also receive the vaccine, according to ACIP. If a woman reaches age 26 before the vaccination series is complete, remaining doses can be administered after age 26.
Related Posts
Comments
About the Author
Nate Llewellyn, health enews contributor, is a manager of public affairs at Advocate Medical Group. Nate began his career as a journalist and builds daily on his nearly 20 years of writing experience. He spends most of his free time following his wife to their two sons' various activities.