Holiday meals made healthy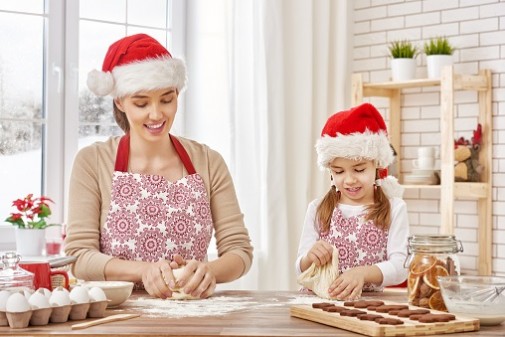 The holidays don't have to be synonymous with weight gain, and this year, instead of celebrating with foods rich in butter and fat, celebrate with a dish rich in nutrients.
While eating healthy is important, it's also necessary to pay attention to portion sizes. Eating giant portions of even the healthiest food can make a person gain weight, cautions Michelle Waspi, dietitian at Advocate Trinity Hospital in Chicago.
"You can be cautious about portion sizes by using a smaller size plate when serving meals rather than your average size dinner plate," says Waspi. "Also, putting the food away in the refrigerator after serving may aid in avoiding the ease of second helpings."
Check out these healthy recipes from across the web:
Stuffing swap (Food.com)
Stuffing is usually loaded with fat, calories and salt, and a serving  of basic bread stuffing could have 352 calories with 43 percent of the recommended sodium intake and 26 percent of the recommended intake of fat. Swap stuffing for an eggplant and mushroom casserole that is rich in fiber, vitamins and minerals essential to a healthy diet.
To make this casserole, start by cutting vegetables into relatively small squares. Place vegetables into frying pan that has been coated lightly with olive oil. Heat to medium high. Cook veggies until the edges are brown then season with herbs and spices of your preference. Remove cooked vegetables from stove and place in large serving dish.
Healthier mashed sweet potatoes (Food.com)
Potatoes are the quintessential comfort food that are high in fiber and can help lower blood cholesterol and glucose levels. Mashed sweet potatoes can be a great addition to every holiday feast. To make this recipe you will need:
4 medium sweet potatoes peeled and cubed
1 tbsp. butter
3 crushed garlic cloves
½ cup of 1 percent milk
Sour cream
Salt and pepper to taste
In large pot, boil sweet potatoes in salted water until tender, drain in a colander. Meanwhile, melt butter and sauté garlic until lightly golden. Return potatoes to pan, add milk and sour cream; mash until smooth and creamy. Adjust salt and pepper to taste. Serve and enjoy.
Healthy strawberry shortcake muffins (Dashingdish.com) 
Try this delicious dessert which contains only 93 calories and are very simple to make.
Ingredients:
2½ cups oats
1 cup low-fat Greek yogurt
2 eggs
1 cup sugar
1 ½ teaspoons of baking powder
½ teaspoon of baking soda
1½ cups of diced strawberries
1 tsp lemon juice
Preheat oven to 400 degrees. Line 12 muffin tins with foil liners and place all ingredients except strawberries in a blender or food processor. Blend until mix is smooth. Pour mixture into medium sized bowl. Stir in strawberries. Pour batter into cupcake liners then divide remaining slices of strawberries over top of each muffin. Bake for 20 to 25 minutes, or until toothpick comes out clean.
Try a healthier version of some of your favorite holiday meals and enjoy them with a guilt free conscience.
Related Posts
Comments
About the Author
health enews staff is a group of experienced writers from our Advocate Aurora Health sites, which also includes freelance or intern writers.