How romantic relationships influence teen drinking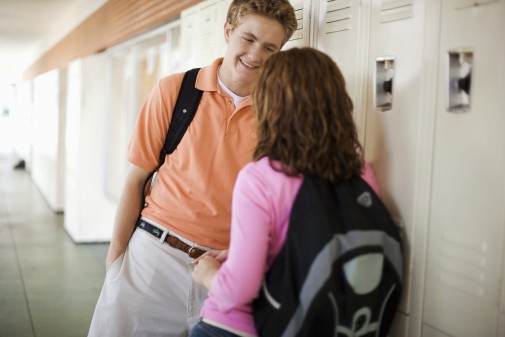 When teens are in a romantic relationship, their alcohol consumption more closely mirrors that of the person they are dating than their friends, according to a study published in Developmental Psychology.
Friends who weren't in a relationship at the beginning of the study, but began dating someone during the study, became less similar to each other in terms of alcohol consumption, researchers found. Overall, alcohol consumption didn't differ between teens with romantic partners and those who didn't have one.
"The findings suggest that participation in a romantic relationship does not elevate the risk of alcohol abuse beyond that involved in participation in friendships," said Brett Laursen, PhD, study author and a professor at Florida Atlantic University, in a news release. "Instead, it is the source of the risk that changes. Friends no longer shape drinking habits the way they used to. Romantic partners now dictate terms. Your friends were right: You aren't the same person you were when you were single."
Dr. Gabrielle Roberts, a child psychologist at Advocate Children's Hospital in Oak Lawn, Ill. says partners can be both a good and bad influence. Similarly, teens will pick up many other habits and interests — healthy and unhealthy — through relationships with romantic partners.
"Dating relationships offer a unique opportunity to explore a new type of intimacy — both physical and emotional," says Dr. Roberts. "Romantic relationships are a normal part of adolescent development and can contribute positively to growth. Of course, teens are also susceptible to unhealthy relationships — those that don't promote positive growth and development that can, instead, lead to emotional or physical harm."
She offers the following tips to teens to help them develop healthy romantic relationships:
Choose a partner who makes you feel good about who you are, is kind to your friends and encourages you to spend time with your friends and have an independent life outside of the relationship. They should also make time for you and show concern when you are upset or have a problem.
Make sure you enjoy spending time with your partner.
Communication should be open and honest.
It's OK to have arguments, but when you argue, both partners should be respectful of the other (no physical violence, no verbal abuse).
There should be many more happy times than sad times.
When it comes to physical intimacy, your partner should respect your feelings and boundaries (they should not put pressure on you to do anything that you are not ready to do). The same goes for drugs and alcohol.
Dr. Roberts also shares some red flags that teens might notice in their friends' relationships which could signal that a romantic relationship is not healthy:
Friend appears sad or withdrawn.
He or she talks about violent arguments or verbally abusive behavior (or you notice marks or bruises).
Your friend is being pressured into doing things that he/she does not really want to do.
Your friend tells you that he or she is "not allowed" to do certain things because his/her partner does not like it.
Friend is engaging in unhealthy or unsafe behavior.
The couple seems to be arguing most of the time.
Your friend has dropped his/her friends since being in the relationship.
Friend seems less capable of making his/her own decisions (partner appears to be in control).
Friend's partner constantly tracks his/her whereabouts (e.g., by checking social media, calling around)
Friend seems to fear how his/her partner might behave if the partner becomes angry or upset.
Related Posts
Comments
About the Author
health enews staff is a group of experienced writers from our Advocate Aurora Health sites, which also includes freelance or intern writers.