How weight loss protects your knees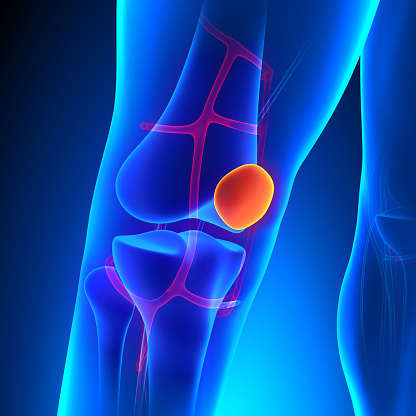 A new study published in Radiological Society of North America found that obese individuals who lose a significant amount of weight can slow the process of degeneration to their knee cartilage.
Osteoarthritis is a degenerative joint disease that harms more than 33 percent of adults over the age of 60. Obesity is one of the major risk factors of this disease. One of the common places for osteoarthritis to take over is in the knee joint, and for many people, the disease keeps developing over time until a total knee replacement is recommended.
"This research is helpful by showing that weight loss is associated with less arthritis, but more importantly that weight loss can slow the rate of cartilage degeneration once arthritis has already developed," says Dr. Steven Gross, an orthopedic surgeon at Advocate Good Shepherd Hospital in Barrington, Ill. "Patients who struggle with arthritis can potentially delay its progression by optimizing their weight as there is no turning back once the cartilage is lost to osteoarthritis."
The study tested the connection between the different amounts of weight loss and the development of knee cartilage degeneration in over 500 overweight and obese patients from the Osteoarthritis Initiative. The patients either had a small case of osteoarthritis or had some risk factors that could lead to the condition. Patients were divided into different groups; patients who maintained their weight, who lost some weight, and patients who lost more than ten percent of their body weight. The team then used a magnetic resonance imaging (MRI) test to see the knee and the changes in cartilage and osteoarthritis.
An MRI allowed researchers to examine the differences in the amount of cartilage among the three groups. They found evidence that weight loss has a stronger outcome against cartilage degeneration, and the larger amount of weight lost, the better the outcomes.
Weight loss is one of the main interventions against this disease along with exercising regularly.
"While weight loss will not necessarily prevent all patients from progressing to end-stage, surgical knee arthritis, it certainly appears it may delay surgery and we already know weight loss lowers the risks of undergoing knee replacement," says Dr. Jeremy Oryhon, orthopedic surgeon at Advocate Good Shepherd Hospital in Barrington, Ill.
Related Posts
Comments
About the Author
Liz Donofrio, health enews contributor, is a marketing specialist at Advocate Health Care. As a newlywed, she is happy to be done planning her wedding and enjoying spending time with her husband and new extended family. In her free time, you can find Liz cooking new tasty recipes for her family, attending Chicago sporting events and chasing after her shih tzu-yorkie, Buttons.