Exercising as a young adult improves heart health later in life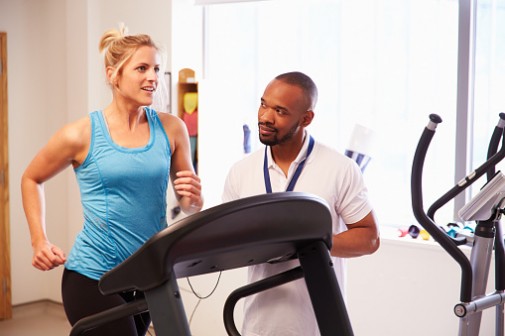 Young adults who exercise can improve their heart health later in life, according to a study published in the journal JAMA Internal Medicine.
The findings showed the importance of physical activity and fitness in the prevention of cardiovascular disease, researchers said. The study, which included 4,872 adults 18 to 30 years old.
"'Exercise' has become a bad word, but it shouldn't be," says Dr. Thomas Discher, cardiologist with the Advocate Heart Institute at Advocate Good Samaritan Hospital in Downers Grove, Ill. "We should teach kids at a young age to have fun running around and playing outside because these good habits can result in a lifetime of benefits."
Study participants performed treadmill tests in 1985 and 1986 – roughly half repeated the exercise assessments seven years later. The treadmill tests consisted of nine two-minute segments that grew increasingly difficult. For each additional minute participants stayed on the treadmill, they had a 15 percent lower risk of death over the course of the study, and a 12 percent lower risk of heart-related death even after adjusting for age, sex, race and traditional cardiovascular disease risk factors.
Participants were monitored over the next several decades for obesity, hardening in the coronary arteries, heart muscle weakness and health issues related to cardiovascular disease. Over the next 27 years, 273 people died, but 73 of those fatalities were related to cardiovascular disease. Nearly 200 participants survived a heart attack, stroke and other heart-related ailments.
Dr. Discher often counsels his patients to exercise.
"It's never too late to get moving," Dr. Discher says. "Start by incorporating more walking and movement as you go about your day. Your body – especially your heart – will thank you."
Do you know your risk for heart disease? Take Advocate Heart Institute's heart risk assessment here. If you are at high risk, see an Advocate cardiologist within 24 hours.
Related Posts
Comments
About the Author
Lisa Parro, health enews contributor, is a content manager for Advocate Health Care and Aurora Health Care. A former journalist, Lisa has been in health care public relations since 2008 and has a master's degree in journalism from Northwestern University. She and her family live in Chicago's western suburbs.