5 ideas for spiritual resolutions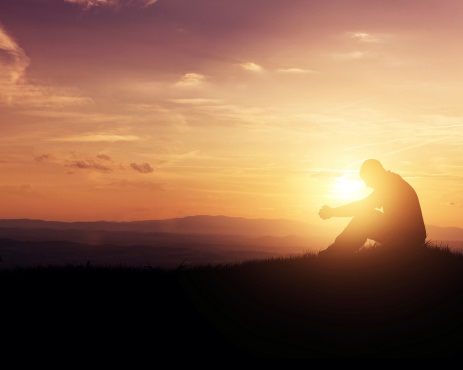 Those grand New Year's resolutions often focus on losing weight or exercising more, but instead of targeting physical improvements with 2016 resolutions, why not strive to make spiritual ones?
According to the European Parkinson's Disease Association, good spiritual health can bring with it a sense of inner peace and comfort.
Experts say making a mindful effort to boost spiritual life balance doesn't require a significant amount of time. What it does require is a little self-discipline.
"Spiritual well-being happens when you have self-discipline," says the Rev. Frederick Rajan, vice president of mission and spiritual care for Advocate Condell Medical Center in Libertyville, Ill. "You don't have to make major changes all at once. Try making small, doable changes – a little bit every day."
Rajan offers five suggestions for daily spiritual improvements:
Spend five minutes meditating each morning. Reflect on the day before you.
Spend some time in prayer. It doesn't have to be a set prayer. That praying doesn't mean you must kneel in a house of worship. You can pray in the shower. You can pray while driving to work. Prayer can take many forms.
Read a sacred piece of literature or a portion of a book that's motivational or inspirational. Then reflect on what you have read.
Practice yoga. Yoga really can help calm you down.
Try to go for a brief walk in silence.
"We are all very busy, but it's good for us to take a break," Rajan says. "At the same time, move, walk and reflect. It's good for you."
Related Posts
Comments
About the Author
Kathleen Troher, health enews contributor, is manager of public affairs and marketing at Advocate Good Sheperd Hospital in Barrington. She has more than 20 years of journalism experience, with her primary focus in the newspaper and magazine industry. Kathleen graduated from Columbia College in Chicago, earning her degree in journalism with an emphasis on science writing and broadcasting. She loves to travel with her husband, Ross. They share their home with a sweet Samoyed named Maggie.