Managing sleep apnea could benefit heart failure patients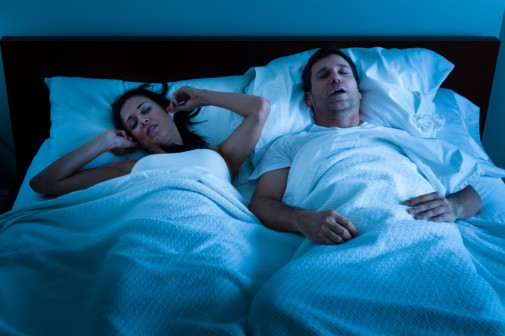 Hospital readmission rates for heart failure patients could be reduced with early diagnosis and treatment of sleep apnea according to a recent study.
Researchers found that re-hospitalization for these patients is high and a common factor for all the patients is sleep apnea, which is underdiagnosed in this group. They wanted to know if diagnosing and treating sleep apnea could help keep them from returning to the hospital.
So researchers gave hospitalized heart failure patients positive airway pressure therapy and monitored their compliance with the device after they returned home. They found the patients who used it regularly over six months had fewer hospital readmissions and emergency room visits.
In their report, published online by The American Journal of Cardiology, researchers said physicians should be on the lookout for sleep apnea in heart failure patients. But some health care professionals who specialize in sleep disorders would take that a step further. They said people with other illnesses potentially could benefit from screening for sleep apnea.
"Physicians should be more aware of sleep apnea in less obvious patients," says Dr. Adam Posner, a medical director of Advocate Sleep Center in Gurnee, Ill.
Untreated sleep apnea can increase the risk of high blood pressure, heart attack, stroke, obesity and diabetes, and it can increase the risk of, or worsen, heart failure, according to the National Heart, Lung and Blood Institute.
People with sleep apnea have frequent breathing pauses or shallow breaths while they sleep. These pauses can last from a few seconds to minutes. Normal breathing often restarts with a loud snort or choking sound. These disruptions result in poor quality of sleep.
Many of the millions of Americans who have sleep apnea suffer from excessive daytime sleepiness, but other symptoms often go unnoticed. Frequently, patients and their bed partners are not aware of the breathing interruptions. That's why screenings are critical.
"Diagnosing and treating sleep apnea early can greatly improve quality of life," Dr. Posner adds.
Do you know your risk for heart disease? Take Advocate Heart Institute's heart risk assessment here. If you are at high risk, see an Advocate cardiologist within 24 hours.
Related Posts
Comments
About the Author
Kathleen Troher, health enews contributor, is manager of public affairs and marketing at Advocate Good Sheperd Hospital in Barrington. She has more than 20 years of journalism experience, with her primary focus in the newspaper and magazine industry. Kathleen graduated from Columbia College in Chicago, earning her degree in journalism with an emphasis on science writing and broadcasting. She loves to travel with her husband, Ross. They share their home with a sweet Samoyed named Maggie.