Researchers develop new treatment for PTSD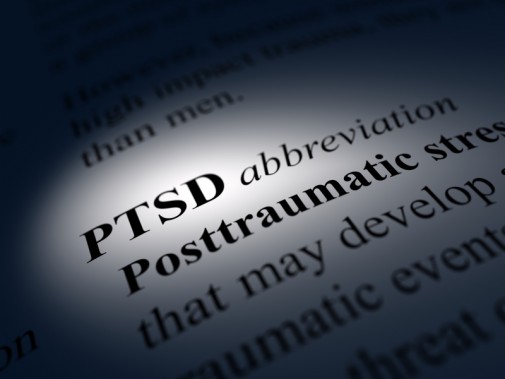 People who suffer from post-traumatic stress disorder (PTSD) might be able to find relief from a new tool that transmits an electrical current to the brain.
UCLA researchers tested a new form of neuromodulation called TNS that sends an electrical current to the brain to adjust its wiring. The device, which can be implanted in the body or used as external device, are currently being used to treat drug-resistant neurological and psychiatric disorders.
"When people go through a traumatic event, the brain in some ways gets rewired," said Andrew Leuchter, the study's senior author, in a news release. "What we're doing with TNS is we're sending in electrical signals that can help reset the functional brain networks that help people get over the symptoms of their illness."
The UCLA researchers recruited people diagnosed with chronic PTSD and severe depression who were already receiving other treatment such as psychotherapy, medication or both. During the study, participants wore an electrode patch on their forehead while they slept for eight hours a night.
Before and after the eight-week study, the participants completed questionnaires about the severity of their symptoms and the extent to which the disorders affected their work, parenting and socializing.
According to the study, the severity of the participants' PTSD symptoms decreased by an average of more than 30 percent. In addition, the severity of their depression decreased by more than 50 percent.
"We're talking about patients for whom illness had almost become a way of life," Leuchter said. "Yet they were coming in and saying 'for the first time in years I slept through the night' or 'my nightmares are gone.' The effect was extraordinarily powerful. This could be a breakthrough for patients who have not been helped adequately by existing treatments."
In fact, the study's results show that one-quarter of the participants reported that their PTSD symptoms went into remission. Overall, the study participants said they felt more able to participate in their daily activities.
Since the technology has a positive result on the participants in the study, the researchers are currently recruiting veterans, who have served in the military since 9/11, due to their high risk of developing PTSD.
Dr. Maleeha Ahsan, a psychiatrist at Advocate Good Samaritan Hospital in Downers Grove, Ill., says that while TNS can be used to treat depression and other psychiatric disorders it has not become a mainstream form of treatment.
"Not too many people are using this form of treatment outside of research facilities," says Dr. Ahsan. "However, studies like these are important as we look for new ways to treat patients who suffer from PTSD."
Related Posts
Comments
About the Author
Johnna Kelly, healthe news contributor, is a manager of public affairs and marketing at Advocate Christ Medical Center in Oak Lawn. She is a former newspaper reporter and spent nearly 10 years as a public relations professional working for state and county government. During her time as a communications staffer for the Illinois General Assembly, she was integral in drafting and passing legislation creating Andrea's Law, the nation's first murderer registry. In her spare time, she volunteers at a local homeless shelter, enjoys traveling, photography and watching the Chicago Bulls.