Your high cholesterol may be inherited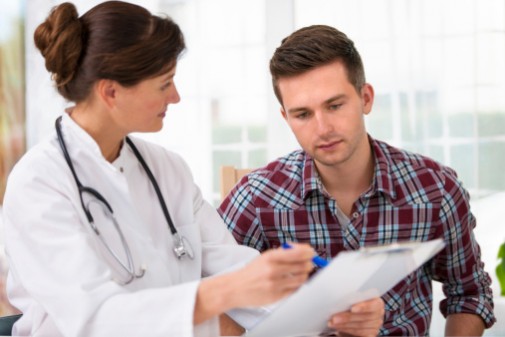 No matter what your age, if you are experiencing high cholesterol you should take notice.
"If your total cholesterol is over 300 and your bad cholesterol over 190, you should be concerned," says Dr. Alan Brown, a cardiologist with Advocate Heart Institute and chair of the department of cardiology at Lutheran General Hospital. "It may be a sign that you have an inherited metabolic disease that could put you at 20 time's greater risk for a heart attack as you age."
The condition, called familial hypercholesterolemia, is actually quite common, affecting one in 250 people according to the Familial Hypercholesterolemia Foundation. Yet, many adults have no idea they have it.
Those suffering from the disease have inherited a mutated gene in the LDL (low density lipoprotein) receptor, which affects its ability to clear bad cholesterol out of the blood. The LDL plays a critical role in regulating the amount of cholesterol in the blood.
"It is not only important to diagnose the adult, but also to educate them on the affect the disease may be have on their children," says Dr. Brown. "It is important to screen offspring as early as 2 years old for the disease. There is a 50 percent chance their children will also inherit it. Treatment can begin as early as 8 years old. By intervening immediately, people can reduce the risk in the future."
A heightened heart attack risk from the disease begins early. By the time someone reaches age 30, they may already have a 10 percent, or one in 10 chance, of having a cardiac event, says Dr. Brown.
He also recommends that cholesterol screenings begin at the age of 18. Those with a family history of cholesterol problems can start as early as 10 to 12 years old.
"Familial hypercholesterolemia is such a common problem, but one that is often overlooked," says Dr. Brown. "Much like putting money in your 401K plan, monitoring and treating cholesterol issues as early as possible, is like investing in your future."
Related Posts
Comments
About the Author
Evonne Woloshyn, health enews contributor, is director of public affairs at Advocate Children's Hospital. Evonne began her career as an anchor and reporter in broadcast news. Over the past 20 years, she has worked in health care marketing in both Ohio and Illinois. Evonne loves to travel, spend time with family and is an avid Pittsburgh Steelers fan!