Obesity's dangerous effects on your child's heart health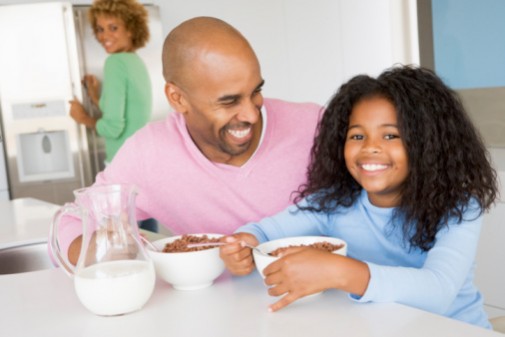 Severely obese teens are at least two times as likely to face cardiac and metabolic risk factors than their normal weight or moderately obese counterparts, according to a recent study published in the Childhood Obesity journal.
Researchers determined that among study participants, nearly 10 percent had high blood pressure, 40 percent had high triglycerides, 30 percent had high levels of low density lipoprotein cholesterol and 27 percent had high-fasting glucose.
Dr. Andrew Van Bergen, pediatric cardiologist at Advocate Children's Heart Institute in Oak Lawn, Ill., says there has been an exponential increase in overweight and obese children.
"These children and teens are at risk for cardiometabolic risk factors, which include obesity, insulin resistance, hyperglycemia (excess blood glucose), hypertension (high blood pressure) and hyperlipidemia (high lipid levels in blood.)," says Dr. Van Bergen. "Such factors have been shown to increase the likelihood of diabetes and subsequent cardiovascular disease in children and adolescents both."
Dr. Van Bergen says that while there has been a large focus on assessing the adult population's cardiovascular risk and finding ways to reduce said risk, the field of pediatrics is not far behind—an important step, as the data suggests.
"Researchers in the 1990s found that 15 percent of surveyed children were overweight and 12.4 percent were obese, which increases a child's risk of hypertension, fatty liver disease and metabolic syndrome, thereby increasing their cardiovascular risk prematurely," he says. "Those numbers unfortunately continue to increase at alarmingly high rates."
Dr. Van Bergen encourages parents to be mindful of their child's weight and where they fall on the standard growth curve starting well before school-age.
"Research shows that if a child is overweight in kindergarten, they have a fourfold risk of being obese by the fourth grade," he says.
Lifestyle changes should be recommended and enforced as laid out by a child's pediatrician or family practitioner.
Dr. Van Bergen offers the following tips for keeping your children (and yourself) heart healthy:
Pay close attention to portion size, and avoid as much processed food and fast food as possible.
Choose snacks wisely. Replace chips and cookies with carrots and celery sticks, and eliminate soda and sugary beverages.
Encourage children to drink milk (fat content dependent on age and physique) and water.
Have frequent, home-cooked family meals. Eat together!
Put a regular exercise program in place, even if this just amounts to a daily family walk.
Additional resources are available to parents to help fight obesity, including behavioral modification programs, sports and clubs at local schools or park districts.
Dr. Van Bergen says that above all, parents should set an example for their children.
"A child's best role models are his or her parents, and if parents' lifestyles don't change, it is unlikely that the child will succeed either," he says.
Related Posts
Comments
About the Author
Holly Brenza, health enews contributor, is a public affairs coordinator on the content team at Advocate Health Care and Aurora Health Care. She is a graduate of the University of Illinois at Chicago. In her free time, Holly enjoys reading, watching the White Sox and Blackhawks, playing with her dog, Bear and running her cats' Instagram account, @strangefurthings.