Articles by "Holly Brenza"
Holly Brenza, health enews contributor, is a public affairs coordinator at Advocate Health Care in Downers Grove. She is a graduate of the University of Illinois at Chicago. In her free time, Holly enjoys reading, watching the White Sox and Blackhawks and playing with her dog, Bear and cats, Demi and Elle.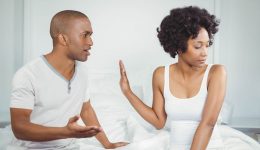 You may bicker about who does the dishes, but when does the tension cross a dangerous line? An expert explains four indicators of stormy seas.