Eating fish helps prevent Alzheimer's disease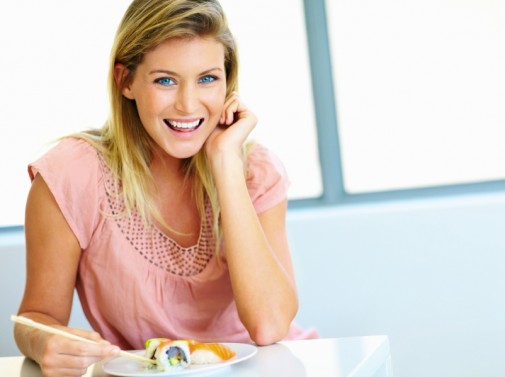 Eating fish at least one meal per week appears to help prevent Alzheimer's disease in those with a strong genetic risk factor, according to new research results. The study also indicates that this positive effect on brain health is not counteracted by toxic mercury, which is often found in seafood.
People who carry a variation of the APOE gene, called APOE-4, have been proven to run a higher risk of developing Alzheimer's. The new research shows that compared with those who ate less seafood, APOE-4 carriers who had one seafood meal or more per week had a 47 percent lower chance of an Alzheimer's diagnosis. Eating seafood was not linked to similar changes in those who carried other forms of the APOE gene.
"This is very encouraging news for those predisposed toward Alzheimer's disease," says Dr. N. Haluk Kitapci, a cardiologist at Advocate South Suburban Hospital in Hazel Crest, Ill. "It is good to know that people can take a very powerful step in protecting their brain health by incorporating a modest amount of fish in their diets."
Notably, there was more mercury in the brains of participants who reported eating more seafood, but the study authors say that it did not appear to have any effect on whether there was neurological damage.
"The positive effects of eating seafood, such as preventing heart disease and reducing inflammation, have been well recognized for some time," says Dr. Kitapci. "But some people have avoided fish because of mercury concerns. This study shows that seafood consumption will lead to a reduction in manifestations of neurological issues associated with Alzheimer's."
The research indicates that in the case of fish and Alzheimer's prevention, more isn't necessarily better. The study found that the brain benefits of eating seafood peaks at about one serving per week. More fish consumption than one serving per week does not offer additional protection from the types of brain damage associated with dementia.
There also was some good brain news affecting vegetarians. The study results also found that participants who reported eating a diet rich in a type of fatty acid called alpha-linolenic acid, which is found in vegetable oils, nuts and soy, had less damage in their brain than is characteristic of vascular dementia. Vascular dementia, which is less common than Alzheimer's, occurs when blood vessels become blocked and cuts off oxygen to the brain.
According to the Environmental Protection Agency (EPA), the risk from eating fish and shellfish containing mercury is not a health concern. However, some groups of people such as pregnant women, children and the elderly are at a greater risk. Additionally, some individuals are at a higher risk simply because they eat substantially more fish than others.
Dr. Kitapci advises that people check with their physicians if they have any questions or concerns about mercury levels and fish consumption. He also says the EPA website is a good place for additional information.
Related Posts
Comments
About the Author
Nate Llewellyn, health enews contributor, is a manager of public affairs at Advocate Medical Group. Nate began his career as a journalist and builds daily on his nearly 20 years of writing experience. He spends most of his free time following his wife to their two sons' various activities.