Drink tea to lower risk of heart disease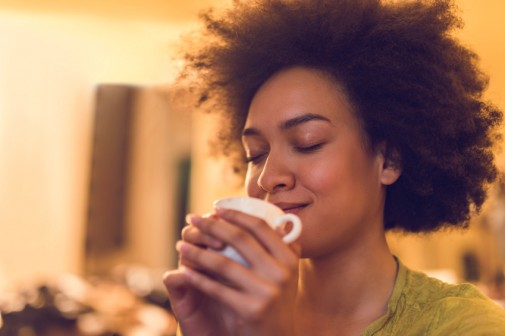 A weekly cup of tea may protect your heart against the nation's leading cause of death – cardiovascular disease.
A team of medical doctors at Wuyishan Municipal Hospital in China found that regular tea drinkers have a lower risk of developing arterial stiffness in the heart, which has been linked to a shortened lifespan and higher risk of cardiovascular disease.
According to the Centers for Disease Control and Prevention (CDC), an estimated 610,000 Americans die each year from heart disease.
"Habitual tea consumption may have a protective effect against arterial stiffness, especially for subjects who have habitually consumed tea for more than six years and more than 10 grams daily," (which is about three cups a day), the team concludes in the Journal of the American College of Nutrition.
The doctors surveyed more than 5,000 men and women aged 40 to 75. Of those participants, 31 percent said they were habitual tea-drinkers, meaning they drink tea at least once a week.
The participants were then split into four sub-groups: those who have been drinking tea habitually for more than 10 years; habitual tea-drinkers for the past six to 10 years; habitual tea-drinkers for one to five years; and non-habitual tea-drinkers.
Researchers then measured the participants' brachial-ankle pulse wave velocity to determine arterial stiffness in both the aorta and peripheral artery of the heart. After adjusting for lifestyle factors, researchers found that the longer the participants habitually drank tea, the lower their brachial-ankle pulse wave velocity and arterial stiffness, which was a positive health outcome.
Dr. Thomas Discher, cardiologist at Advocate Heart Institute at Good Samaritan Hospital in Downers Grove, Ill., says arterial wall thickening and loss of elasticity of the heart have been shown to be a predictor of heart failure and stroke.
"As we age, our arteries become harder and lose their elasticity, which can cause a rise in blood pressure and decreased circulation. We need our arteries to be as flexible as possible to deliver blood more efficiently throughout our bodies," says Dr. Discher.
Researchers concluded that flavonoids in tea (green tea in particular) are known to decrease inflammation and relax the blood vessels.
In addition, Dr. Discher says the calming effect associated with drinking a cup of hot tea can benefit the cardiovascular system. For example, stress may affect behaviors and factors that increase the risk of heart disease, such as high blood pressure and cholesterol, smoking, overeating and physical inactivity.
Dr. Discher warns patients to steer clear of green tea extracts or supplements that consist of concentrated doses of flavonoids as the evidence about their effectiveness is limited.
Overall, Dr. Discher says the best way to prevent cardiovascular disease is by living a healthy lifestyle:
Related Posts
Comments
About the Author
Johnna Kelly, healthe news contributor, is a manager of public affairs and marketing at Advocate Christ Medical Center in Oak Lawn. She is a former newspaper reporter and spent nearly 10 years as a public relations professional working for state and county government. During her time as a communications staffer for the Illinois General Assembly, she was integral in drafting and passing legislation creating Andrea's Law, the nation's first murderer registry. In her spare time, she volunteers at a local homeless shelter, enjoys traveling, photography and watching the Chicago Bulls.