Leafy green vegetables fuel good digestive health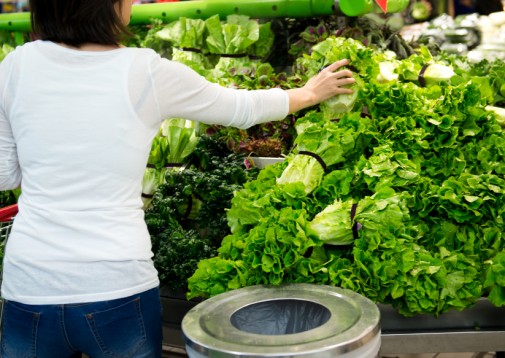 Eating leafy green vegetables may be key to good digestive health.
Researchers in Australia and the United Kingdom say vegetables like spinach, kale, lettuce and Brussels sprouts have exceptionally high levels of sulfoquinovose, or SQ sugars. These sugars could be key to protecting your gut and promoting good gastroenterological health.
Their findings, just released in the journal Nature Chemical Biology, suggest that leafy green vegetables help to feed good bacteria and limit the ability of bad bacteria to take over the gut.
Researchers identified a previously unknown enzyme used by bacteria, fungi and other organisms to feed on the abundant sugar in green vegetables. That enzyme then fuels the good bacteria, which serves as a protective barrier preventing bad bacteria from growing and colonizing.
"Every time we eat leafy green vegetables we consume significant amounts of SQ sugars, which are used as an energy source by good gut bacteria," said Dr. Ethan Goddard-Borger, a researcher from the Walter and Eliza Hall Institute, in the study's news release. What that means is "the good bugs are taking up all the habitable real estate" in your digestive system, according to Dr. Goddard-Borger.
"This research demonstrates the complex, but essential relationship between the food that we eat and bowel health," says Dr. Kenneth Chi, a gastroenterologist at Advocate Lutheran General Hospital in Park Ridge, Ill.
According to Dr. Chi, although used for hundreds of years, the popularity and widespread use of probiotics, or "good bacteria," has recently grown in Western medicine and among the general population in the United States.
"Studies like these are now helping us understand how these foods and microflora in our GI tract interact with each other," says Dr. Chi.
These recent findings are also expected to provide insight into developing new antibiotics which will be able to target harmful bacteria in the digestive tract, while leaving the good gut bacteria untouched.
Related Posts
Comments
About the Author
Evonne Woloshyn, health enews contributor, is director of public affairs at Advocate Children's Hospital. Evonne began her career as an anchor and reporter in broadcast news. Over the past 20 years, she has worked in health care marketing in both Ohio and Illinois. Evonne loves to travel, spend time with family and is an avid Pittsburgh Steelers fan!