What people think about your acne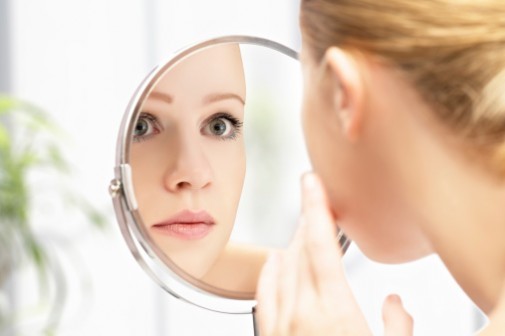 Even though acne plagues millions of teens and adults alike, there are still many misconceptions about this common condition. New research shows these mistaken beliefs can lead to negative views toward people who suffer from acne, potentially lowering their self-esteem and quality of life.
"Acne is a very visible condition, and it affects many patients during adolescence, when they're especially vulnerable," said Dr. Alexa Boer Kimball, professor of dermatology at Harvard Medical School, who recently presented her study at the American Academy of Dermatology's annual meeting. "When acne persists into adulthood, so can its effects on self-esteem, which may create difficulty in work and social situations."
In fact, acne is the most common skin condition in the United States, affecting up to 50 million people annually, according to the American Academy of Dermatology.
In order to get a better handle on how acne affects patients' quality of life, Dr. Kimball conducted research on the stigma related to the skin condition. Study participants viewed photos of several common skin ailments and completed a questionnaire. Sixty two percent of participants said they were "upset" by the images of acne and more than 80 percent said they "felt pity" toward those who suffered from it. In addition, 67 percent of the participants said they would feel ashamed if they had acne.
The results also showed that there were common misconceptions about acne. Many participants mistakenly thought that acne is caused by poor hygiene or diet and half thought that acne is infectious.
Kimball fears that these misconceptions may affect patients' efforts to manage their condition.
"If you think acne is related to hygiene, you may start scrubbing your face aggressively in an effort to cleanse you skin, and this may make the condition worse. Or if you think acne is related to what you eat, you may decide to cut certain foods out of your diet, but there is little scientific evidence to support many of those strategies," said Kimball.
Dr. Rania Agha, a dermatologist at Advocate Good Samaritan Hospital in Downers Grove, Ill., says everyone experiences an occasional breakout, but acne that doesn't clear up from over-the-counter treatment after more than a few weeks warrants a trip to the doctor.
"Acne is a medical condition that can require medical treatment. It is important to seek medical attention specifically when the acne lesions become nodular or cystic, as they leave permanent scarring and changes in the skin tone," says Dr. Agha. "Dermatologists can prescribe a regimen that gets to the root of the problem to treat the existing acne and prevent new breakouts."
Dr. Agha suggests the following tips to manage acne:
Wash your face with lukewarm water and an alpha-hydroxy or salicylic acid product two times a day and after sweating to remove oil build-up.
Use products that are alcohol free and gentle on the skin. Dry, red skin makes acne appear worse.
Resist the urge to pick at your face. Let your skin heal on its own.
Shampoo daily if you have oily hair. Several anti-dandruff shampoos can help alleviate sebum or oil production that exacerbates acne.
Keep your hands off your face. Touching your face can cause flare ups.
Occasionally, a topical or oral antibiotic is necessary to control and eradicate acne lesions. This is a decision that you can make together with your dermatologist.
Related Posts
Comments
About the Author
Johnna Kelly, healthe news contributor, is a manager of public affairs and marketing at Advocate Christ Medical Center in Oak Lawn. She is a former newspaper reporter and spent nearly 10 years as a public relations professional working for state and county government. During her time as a communications staffer for the Illinois General Assembly, she was integral in drafting and passing legislation creating Andrea's Law, the nation's first murderer registry. In her spare time, she volunteers at a local homeless shelter, enjoys traveling, photography and watching the Chicago Bulls.