Blog: Giving dad a second chance… by giving him my kidney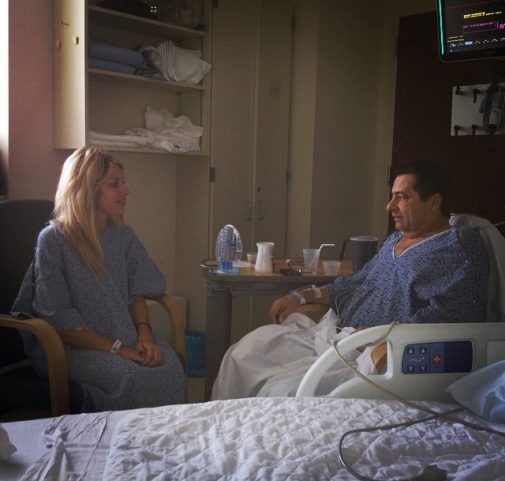 You never think you or a loved one will need a life-saving transplant until the day the physicians tell you, "It's time to consider a transplant."
The day my dad heard those words, his life – and mine – changed forever.
He needed a kidney, and I knew I wanted to be tested to see if I could be his donor. I always used to tell him when our family was in the "talking stage" of transplants that I was going to get tested and I would be the one giving him a kidney. But he dreaded the idea of taking something so precious from his youngest child.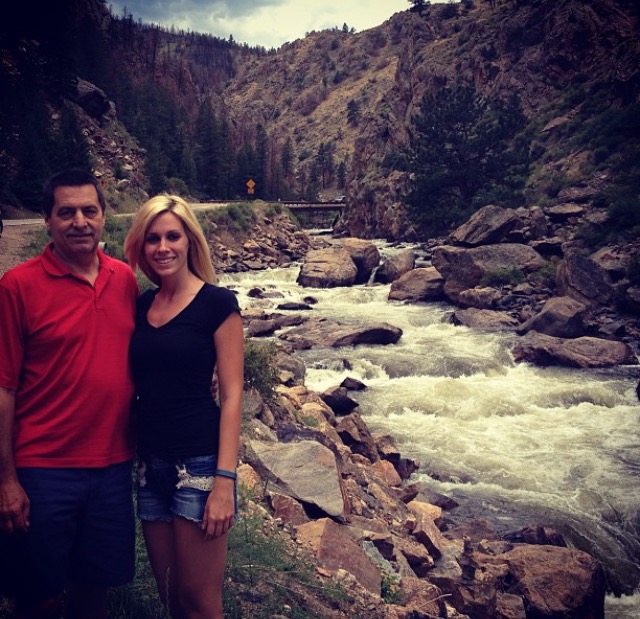 His doctors placed him on the transplant list some time before it became crucial, but his situation grew truly dire when they said he needed to start dialysis. This was a very scary time for my dad as he is also a heart patient. Dialysis can be hard on the rest of the body, and his own father was a heart patient on dialysis who didn't get his second chance. Knowing that, sometimes the fear was unbearable.
This was when I really kicked it into high gear. Without telling my dad, I went for the initial blood tests to find out if we were a match. Sure enough, we were! Then the rigorous testing began to see if it was a good fit. I had multiple blood tests, EKGs, CT scans, urinalysis and more. To be honest, the tests weren't difficult at all. I went in probably three times for all the tests, with multiple tests performed each time. It was pain free and anxiety free. The end result? I got a phone call telling me I was a match. They wanted to know when to schedule the donation.
For my dad, sadness and fear quickly turned into relief and happiness, but he still felt mixed emotions knowing I would be giving one of my kidneys to him. But I think he realized after having been on the transplant list for about five years and hearing dialysis knocking on the door that he may just have to accept this gift of life.
My emotions? Overwhelming joy! As a child you think of your parents as your heroes, the ones who take care of you when you are sick, the ones who are always by your side doing everything with you. For my whole life, that's exactly what my parents did for me. So when I knew my father was suffering from the symptoms of kidney failure — fatigue, lack of appetite — I felt horrible. I couldn't imagine feeling crummy the way he did 24/7. So when I learned I could be his donor, all I felt was joy knowing I could give him a second chance at life.
We scheduled the transplant, and the countdown was on. At the time, I had just moved to Colorado, so I got the awesome news about being a match over the phone, and that's the same way I delivered it to my dad. Determined to make it more special, my mother, one of my brothers and I decided I would surprise my dad with a visit on his birthday – just days before the transplant. At my dad's birthday party, we were finally together for the first time since getting the news. Emotions were high as we celebrated and prepared for the big day.
Oct. 24, 2013 is the day that forever changed not only my dad but my entire family. My surgery lasted about four hours, and he was not far behind me. Once the kidney settled in, it started producing urine right away. There were a couple bumps along the way for my dad after surgery, but today he is pulling a creatinine level indicating kidney health that he hasn't seen since his 20s, and it keeps getting better. We named the kidney Leftie, so whenever my dad has checkups and gets his awesome numbers he says "Leftie is kickin' butt!"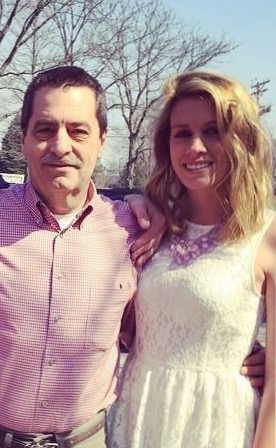 After my surgery, I was ready to go home after two nights. Four weeks after returning to Colorado, I went on a five-mile hike in the mountains. I felt the same as I did before the surgery, except a little sore.
Today I feel great. My lone kidney is doing just fine, and when I passed the two-year mark I was told there's no need to return to the hospital where the transplant was performed unless a problem arises.
The experience was nothing short of amazing. It's priceless to see my dad feeling better than he has felt in years. To see him doing the things he loves, eating foods he couldn't eat and just enjoying life again is something I wouldn't trade for anything. If I had another kidney to spare, I would do it again for someone else.
I think the most important part of my story is that transplants not only save lives, they change them. When I left the hospital after the transplant I saw a fountain with these words inscribed on it: Only say the word and I shall be healed. God answered our prayers – my dad is healed.
Related Posts
Comments
About the Author
Gina Trilla is a patient representative at Advocate Condell Medical Center in Libertyville, Ill. She lives in Crystal Lake, as do her parents. She is engaged to be married in September.