Men more likely to get colonoscopy if happily married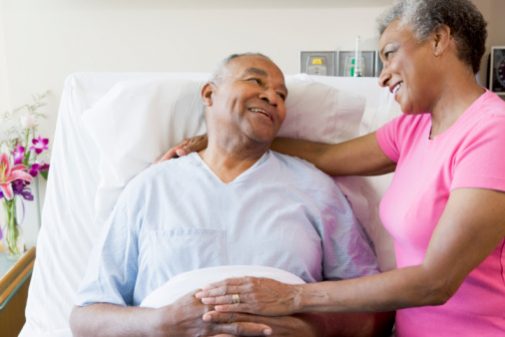 A recent study found that older men are more likely to get a colonoscopy if they're happily married and have a highly-educated wife.
Researchers looked at more than 800 married couples across the United States between 55 and 90 years of age. They found that married men were nearly 20 percent more likely to have had a colonoscopy in the past five years than those who were single. If their wives had high levels of education, the rate was nearly 40 percent higher, and among men in happy marriages, it was 30 percent higher.
According to the researchers, women who were married, happily or not, were no more likely to get colonoscopies than single women, and their husband's education level made no difference.
"Women are usually the main health care decision makers," says Dr. Dean Silas, a gastroenterologist at Advocate Lutheran General Hospital in Park Ridge, Ill. "They are the ones who make all doctors' appointments and take care of the whole family."
"But both men and women can get diagnosed with colon cancer," says Dr. Silas. "Ladies, if you are over 50, please don't forget to take care of your own health and schedule an appointment to be screened."
Colon cancer is the second-leading cause of cancer death in the United States, but about one in three adults between 50 and 75 years old are not getting tested as recommended. The Centers for Disease Control and Prevention recommends most people get screened once every 10 years, beginning at age 50. If you have a family history of colon cancer or polyps, you may need to get tested earlier than age 50 or more frequently.
"The good news is that colon cancer can be prevented with regular testing," says Dr. Silas. "There are a number of tests available, so talk to your doctor about the test that's right for you."
Related Posts
Comments
About the Author
Sonja Vojcic, health enews contributor, is a marketing manager at Advocate Health Care in Downers Grove, Ill. She has several years of international public relations and marketing experience with a Master's degree in Communications from DePaul University. In her free time, Sonja enjoys spending time with her family, travelling, and keeping up with the latest health news and fashion trends.