Autism diagnosis… Now what?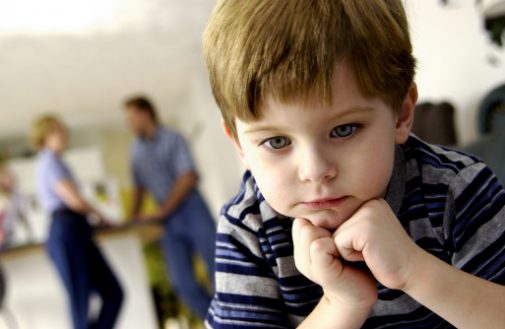 According to the Centers for Disease Control and Prevention, one in every 68 children is diagnosed with autism spectrum disorder. For some parents, this news can be devastating, and for just about all, it can cause a wide range of emotions. Autism affects each child differently so there isn't immediate clarity about a child's expected outcome, nor is there one right answer for how to handle the diagnosis.
As a mother of a child with special needs, Dr. Nisha Kakodkar, a pediatrician at Advocate Dreyer in Aurora, Ill., has intimately experienced the fear and concern that comes from a new diagnosis. She works as a pediatrician for children with complex needs in an effort to help parents navigate the challenges of finding the right therapy, specialists and medical care for their children.
For parents who are newly-grappling with an autism diagnosis, Dr. Kakodkar recommends the following:
Find and call upon your support system. You will be dealing with many new challenges, and it is important to call upon friends and family who can be there for you, whether it's to lend a sympathetic ear, cook dinner or help care for siblings. Dr. Kakodkar and Ms. Susan J. Day, founder and leader of the Lisle Naperville Autism Support Group, also recommend finding a support group of parents who are going through similar experiences. This community can decrease the isolation many parents feel when they are first faced with a diagnosis, and it can be an excellent source of information.
Accept your own feelings surrounding the diagnosis. From a mother of a child with autism: "However you feel about this diagnosis is OK. Whether it is anger, sadness, mourning your imagined life, etc., it is important to remember that your child is the same child that you loved and adored yesterday, before their diagnosis. Autism is just a piece of who they are – it doesn't define them."
Ask about and look for comorbid conditions. Children with autism may also experience a variety of other conditions such as ADHD, anxiety, sensory processing disorder, motor delays and intellectual disability, according to experts at Advocate Children's Hospital. It is important to consult your doctor if you suspect that your child may be experiencing any other symptoms besides those directly stemming from autism. Each child with autism is affected differently, so it is important to understand your own child's unique challenges and address them directly.
Partner with your local school (age 3 and over) or early intervention program (under age 3). If your child is in school, set up a meeting with the administration to get an individualized education program (IEP) or 504b plan (for students who need environmental accommodations) in place, or update your existing plan if applicable/necessary. It is important for schools to know about your child's diagnosis so that they can better care for him or her and augment services and support if needed.
Act quickly. Studies show that the earlier parents initiate therapy and school-based interventions, the better their autistic children do in the long-run.
Call your insurance provider. Check with your insurance company to see what therapies they cover and what organizations in your area take your insurance.  
Be kind to yourself. There is no known cause of autism, and your child's diagnosis is not anyone's fault. As mentioned above, it is important to get your child support through school and/or private therapy, but don't try to do everything all at once. That may overwhelm you and your child.
Enjoy your child. Take time to remember and celebrate your child for his or her own unique qualities. Your journey into the autism world full of therapies, IEP meetings, doctors, etc., may include periods of fatigue, burnout and times when you want to give up, but for a brief moment each day – make a conscious effort to leave all of that behind and reconnect with your child.
Related Posts
Comments
About the Author
health enews staff is a group of experienced writers from our Advocate Aurora Health sites, which also includes freelance or intern writers.