Why you don't sleep well in a new place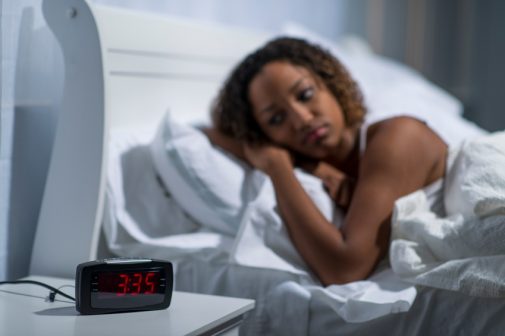 Whether you're sleeping in a friend's guest bedroom or in a hotel, snoozing in a new location can lead to a restless night and a groggy morning. A recent study revealed this is because of a phenomenon called the "first-night effect."
The study, published in the journal, Current Biology, found that people toss and turn more during their first night of sleep in an unfamiliar place because half of their brain stays awake.
For the experiment, scientists used advanced neuroimaging techniques to measure the brain activity of 11 people who slept in a new environment for two nights. The researchers found that participants had high activity in the left hemisphere of their brain during the first night's stay, which caused them to take longer to fall asleep and sleep lighter than usual.
In essence, the left side of the brain unconsciously stays alert to keep watch in a new setting, while the right side sleeps. This disturbed sleep pattern went away by the second night, as people were more accustomed to their surroundings.
Dr. Muhammad Hamadeh, a pulmonologist at Advocate Christ Medical Center in Oak Lawn, Ill., says sleep patterns when traveling may be disrupted for a number of reasons.
"Traveling between time zones can cause your internal sleep clock to get out of sync, resulting in daytime fatigue or nighttime insomnia," explains Dr. Hamadeh. "Environmental elements also have a profound effect on the quality of your sleep."
To re-sync your internal clock and beat jet lag, Dr. Hamadeh recommends the following tips:
Modify your sleep schedule to the time zone you are in. If you arrive at your new destination in the afternoon, but it is night time back home, avoid taking naps and stay awake until it's dark out.
Control the sleep environment. Lighting is one of the most important factors that can affect sleep quality. Darken the room as much as possible by turning off all lights and closing the blinds or shades. Eliminate noises that can disturb your sleep by shutting off the TV and turning off your phone's ringer.
Consider melatonin. A low dose of the hormone can be effective if taken one to two hours before bed.
Practice sleep hygiene skills. Whether you're at home or away, you should always maintain a consistent sleep schedule, skip daytime naps and avoid alcohol, nicotine and caffeine.
Related Posts
Comments
About the Author
Julie Nakis, health enews contributor, is manager of public affairs at Advocate Children's Hospital. She earned her BA in communications from the University of Iowa – Go Hawkeyes! In her free time, she enjoys spending time with friends and family, exploring the city and cheering on the Chicago Cubs and Blackhawks.