Study: Friendship more powerful than morphine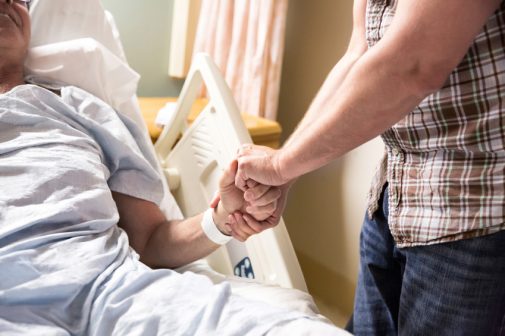 Friends are good for the soul and for your health. In fact, a new study shows they can even ward off pain better than morphine.
Based on the theory that social interactions trigger positive emotions, causing endorphins to bind to opioid receptors in the brain, University of Oxford researchers sought out to prove that friendship boosts pain tolerance.
Researchers studied 101 healthy young adults aged 18-34 and asked about their daily stress, fitness level and social life. Based on the fact that endorphins have a powerful pain-killing effect, researchers also used a non-invasive physical pain test as a way to assess the brain's endorphin activity. Pain tolerance was tested by how long study participants squatted against a wall with their knees at 90 degrees.
The results showed that people with more friends were able to sit up against the wall longer, regardless of their fitness level. Researchers suggest that these participants were able to sit longer because their endorphin activity was stronger.
"We often hear in the news about how to improve our physical and mental health, but I think we should really think of health more as a triad that also includes our social health," said Katerina Johnson, doctoral student at Oxford, in a study news release. "Our findings indicate that perhaps by enhancing our social health, and our feeling of connectedness to others, we might be better primed to deal with pain."
"Friendships can have a major impact on one's health and wellbeing," says Dr. Maleeha Ahsan, a psychiatrist at Advocate Good Samaritan Hospital in Downers Grove, Ill. "These bonds carry us through the ups and downs of life. The comfort, support and pure joy shared with one another ignites the feel-good chemicals in our brains that can last long after the interaction is over."
While time with friends can be in person and online, Johnson suggests that more research is needed on how these relationships affect our overall health.
"A lot of our interactions seem to be overtaken by social media," Johnson said. "But, at the end of the day, we've evolved as social animals, and our real social interactions are probably really important for our health in ways that we're only just beginning to understand."
Related Posts
Comments
About the Author
Johnna Kelly, healthe news contributor, is a manager of public affairs and marketing at Advocate Christ Medical Center in Oak Lawn. She is a former newspaper reporter and spent nearly 10 years as a public relations professional working for state and county government. During her time as a communications staffer for the Illinois General Assembly, she was integral in drafting and passing legislation creating Andrea's Law, the nation's first murderer registry. In her spare time, she volunteers at a local homeless shelter, enjoys traveling, photography and watching the Chicago Bulls.