When's the right time to expose your kids to allergens?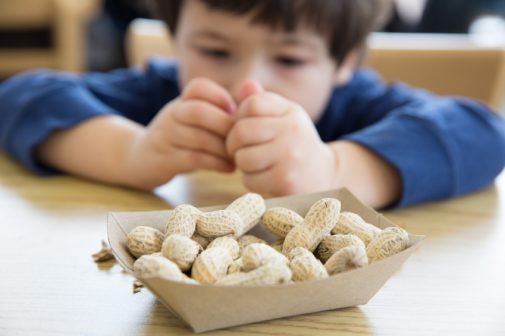 For years the conventional wisdom has been to wait some time before introducing common allergens like milk, eggs and peanuts to young children. Recommendations included waiting one year before allowing children to consume milk products (cheese, yogurt or ice cream), two years for eggs and three years for peanuts. However, new studies are now suggesting that early introduction to these foods may actually prove beneficial in the long run.
A study of 1,400 babies was recently conducted, exposing them to these allergens during the first year of their lifetime. Doctors then measured the sensitization of the babies to these products. They found a decrease in how stimulated they were compared to babies that weren't pre-exposed. The reduction in this sensitization is linked to a decrease in the risk of allergy.
"The research is very preliminary, but interesting in theory," says Dr. Javeed Akhter, an allergy and immunology specialist at Advocate Children's Hospital at Christ Medical Center in Oak Lawn, Ill. "If parents have concerns about pediatric food allergies, or if their child is being treated for them, especially with medication, I recommend speaking with your pediatrician before giving them any milk products, eggs or peanuts."
According to the Asthma and Allergy Foundation of America (AAFA), allergies affect about 30 percent of all adults and 40 percent of children. It is the leading health issue among kids and results in about 200,000 emergency room visits each year. With the presence of allergies rapidly increasing, it is crucial that medical programs work to improve detection and treatment methods for these life-threatening conditions.
"There is now scientific evidence (level 1 evidence from a randomized controlled trial) that health care providers should recommend introducing peanut-containing products into the diets of 'high-risk' infants early on in life (between 4 and 11 months of age)," says Dr. Akhter. "This is especially true in countries where peanut allergy is prevalent because delaying the introduction of peanuts can be associated with an increased risk of peanut allergy."
As children go through a critical period of development during the first three to five years of their lifespan, it is important to train their body through early detection. A child's immune system works rapidly during this time to protect against illness, disease or other conditions. By exposing children to these problems, treatment can be detected early on, and the likelihood of acquiring these allergies could potentially be reduced.
It is important to note that, as Dr. Akhter said, these studies are in their early stages and more research is still needed.
Related Posts
Comments
About the Author
health enews staff is a group of experienced writers from our Advocate Aurora Health sites, which also includes freelance or intern writers.