New treatment for chronic sinusitis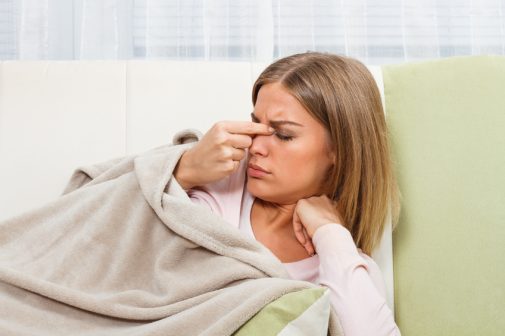 Having a cold is never fun, especially when you can't breathe out of your nose. You feel plugged up with head and body aches and the nuisance of constant sneezing and coughing.
The symptoms typically get better after one week. But if they linger, you may be suffering from more than just a cold.
Chronic sinusitis (also known as chronic rhinosinusitis) occurs when the sinuses become swollen and inflamed for eight weeks, despite any attempts of treatment. This condition can result from nasal allergies, common cold, nasal polyps or a deviated nasal septum. Symptoms include nasal blockage, painful headaches or earache, discolored nasal drainage, swelling and tenderness around the eyes and face, and a reduced sense of smell or taste.
"Patients with this condition typically require multiple courses of antibiotics, oral steroids, nasal sprays and nasal irrigations," says Dr. Nadia Caballero, an ear, nose and throat doctor at Advocate Lutheran General Hospital in Park Ridge, Ill. "A large percentage of these patients also require functional endoscopic sinus surgery (FESS), which although not curative, helps control the disease and improve symptoms."
Even after medication and surgery, some patients still have swelling in their sinuses and other persistent problems. For them, a new treatment that has just become available to treat chronic sinusitis might be a good option. It's called Propel, not to be confused with the popular sports drink.
"Propel is a spring-like implant that can be placed after sinus surgery in the operating room or in the office. It is made of a biodegradable material covered in a strong steroid called Mometasone," says Dr. Caballero. "The implant slowly releases the medication, which touches the tissues inside the nose and sinuses and decreases swelling and reformation of polyps. Propel is FDA approved and scientifically proven to reduce post-operative scarring by 70 percent and the need for oral steroids after surgery by 40 percent."
If you feel that your nasal congestion hasn't responded to any treatment and has lasted more than a week, schedule an appointment with an ear, nose and throat specialist.
Related Posts
Comments
About the Author
health enews staff is a group of experienced writers from our Advocate Aurora Health sites, which also includes freelance or intern writers.