Could exercise help speed up recovery for kids after a concussion?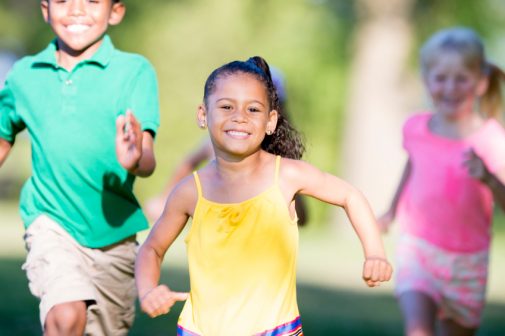 Think you're an expert when it comes to concussion advice? New research may turn conventional thinking on concussion management in kids on its head.
A recent Canadian study suggests that children who exercise within a week of concussion have nearly half the amount of lingering symptoms than those who are not active right away.
This approach to concussion recovery contradicts some current guidelines that say children should avoid physical activity until all concussion symptoms are completely gone.
To examine the relationship between physical activity after injury and the presence of post-concussion symptoms, the researchers studied 3,063 kids, ages 5 to 18 years, with an acute concussion diagnosis. Study participants filled out surveys to report physical activity and symptom severity, with follow-ups at one, two and four weeks after their injury.
The researchers found that 48.2 percent of children who exercised had post-concussion symptoms one week after injury, compared to 80 percent of kids who did not exercise. By week four post-injury, only 28.5 percent of children who exercised had symptoms, compared to 76 percent of those who did not exercise.
"Management of pediatric concussions has tended to be very conservative, and based primarily on physical and mental rest," says Dr. Michael Ward, a sports medicine and family medicine specialist on staff at Advocate South Suburban Hospital in Hazel Crest, Ill. "This new information will cause many to reconsider the best way to treat their patients and avoid the serious effects of post-concussion symptoms."
According to the Brain Injury Association of America, a concussion, also called minor traumatic brain injury, results from a blow to the head or an injury that causes neck whiplash. Swelling and damage of the brain results and can cause common symptoms such as headache, visual changes, sensitivity to light or noise and mood swings. Concussions can also cause problems with thinking abilities and concentration.
Dr. Ward says that more research is needed to confirm the new findings, but if the results hold true, the more active approach to concussion management could have a positive effect on many kids and their families.
"Concussion symptoms can be devastating for kids, keeping them from school, sports, others social activities and more," he says. "Anything that can be done to get them healthy and happy again is well worth taking very seriously and investigating."
Despite the implications of the study, Dr. Ward cautions that parents need to proceed carefully with kids' concussions.
"Parents need to consult their kids' physicians when dealing with a concussion," he says. "Any sort of concussion treatment needs to be carefully monitored by a doctor, particularly if there is physical activity included."
And that physical activity needs to be guided by common sense, he says. "If post-concussion exercise is allowed by a physician, I would strongly recommend staying away from impact or collision sports and activities. Walking, jogging or swimming are much better, safer options."
Related Posts
Comments
About the Author
Nate Llewellyn, health enews contributor, is a manager of public affairs at Advocate Medical Group. Nate began his career as a journalist and builds daily on his nearly 20 years of writing experience. He spends most of his free time following his wife to their two sons' various activities.