How eating fat could actually help you lose weight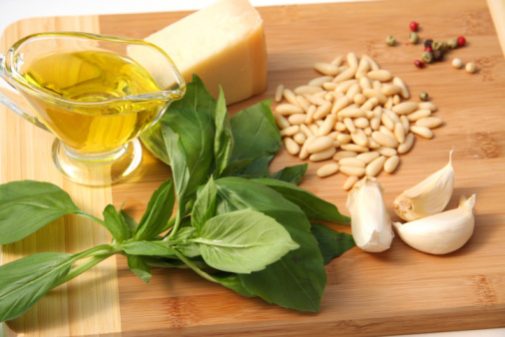 Does eating fat make you fat?
Many people have shied away from the Mediterranean diet, which includes foods that are high in fat, like olive oil and nuts, out of fear of gaining weight. But a new study from the University of Barcelona in Spain suggests the opposite. The researchers found that people who used more olive oil with their meals actually lost more weight than those who did not.
"The satiating effect of fat can actually be beneficial if you are trying to lose weight or maintain a healthy weight," says Hannah Diamond, a registered dietitian at Advocate Christ Medical Center in Oak Lawn, Ill. "The key is choosing the right type and amount to include in your diet. Fats derived from vegetables and nuts are preferred to those from animal sources, as they are higher in monounsaturated and polyunsaturated fat – often coined 'healthy' fats. We see cardiovascular benefits when saturated fat is replaced with these unsaturated fats," she says.
The Mediterranean diet continues to be praised for the countless potential benefits including:
Dr. Marc Silver, a cardiologist with the Advocate Heart Institute at Christ Medical Center, believes the majority of people could benefit from eating foods included in the Mediterranean diet. "A diet high in fruits and vegetables and low in animal-based fats is good for your heart and can help to prevent numerous health issues including Type 2 diabetes, obesity, stroke and certain types of non-genetic cancers."
Dr. Silver and Hannah Diamond recommend the following tips to build a better diet:
Eat vegetables, fruits and whole grains with most meals.
Replace high-sugar desserts with fruit.
Use olive oil for baking and cooking.
Remember nuts, beans, legumes and seeds are good sources of protein, healthy fats and fiber.
Use herbs and spices to season dishes instead of salt.
Eat fish as your primary source of animal protein and limit the amount of red meat to once or twice a month.
Consume red wine in moderation, if appropriate.
Both experts caution that even with healthy foods, there is such a thing as too much of a good thing. While nuts, avocados and olive oil are good for you, they are also high in calories, so make sure to watch how much you consume.
Related Posts
Comments
About the Author
health enews staff is a group of experienced writers from our Advocate Health Care and Aurora Health Care sites, which also includes freelance or intern writers.