Breastfeeding preemies beneficial for their heart health as adults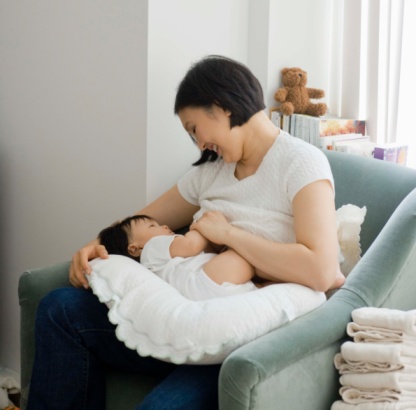 Breastfeeding premature infants may help improve their heart health later in life, a new study found.
The results were based on a recent analysis of over 200 adult men and women in their early to mid-20s and were published in the journal Pediatrics. Researchers compared heart volume and overall function of both adults born prematurely and those born full-term. The study found that adults who were preemies and strictly given breast milk at birth had a higher heart volume and better overall function compared to adults who were preemies and given exclusively nutrient-enriched formula.
"These two types of milks are very different in their milk proteins," says Dr. Corryn Greenwood, neonatologist at Advocate Children's Hospital in Oak Lawn, Ill. "Studies have shown that human milk may reduce (but not completely prevent) many conditions such as upper and lower respiratory infections, SIDS  (Sudden infant Death Syndrome), allergy, obesity, type 1 and type 2 diabetes to name a few."
Premature infants tend to have many medical problems after they are born due to underdeveloped organs and bodily structure. These issues tend to include higher heart walls, smaller chambers and overall impaired heart functioning. The first few months for a preemie baby is considered particularly important for bodily development, but especially for heart growth.
"In this study, preterm infants that were fed exclusively human milk had larger heart chamber size as measured on an MRI and better function as measured by ejection fraction on a heart ultrasound compared to infants who were fed a preterm infant formula," says Dr. Greenwood. "Studies have shown that breast milk contains many growth factors that support the maturation and growth of the intestines. It is possible there are similar 'growth factors' to support cardiac development as well."
While these studies are very preliminary, other research has shown many benefits of breastfeeding including: reduced necrotizing enterocolitis, less late onset sepsis and overall better feeding tolerance. "When available, a mother's own milk is the preferred source of nutrition for infants," says Dr. Greenwood.
Related Posts
Comments
About the Author
health enews staff is a group of experienced writers from our Advocate Aurora Health sites, which also includes freelance or intern writers.