Suicide now the second leading cause of death for teens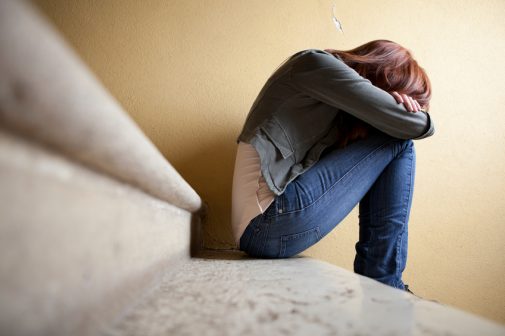 Suicide is now the second leading cause of death among adolescents, ages 15 to 19, according to a 2016 study by the American Academy of Pediatrics (AAP). So what factors should a parent or physician be aware of? And how can you help your children cope with depressive feelings?
Among the factors associated with a higher risk of teen suicide are family history of suicide or a previous suicide attempt. Other risk factors include a history of:
Sexual abuse
Recent/serious loss
Strained parent-child relations
Lack of social support
Teens living outside a family home
Difficulty attending or failure to attend school
Mood disorders
Drug and alcohol use
Lesbian, gay, bisexual or questioning sexual orientation
Transgender identification
Barriers to mental health and health care resources
"Bullying has always been a major issue for adolescents, but there is now greater recognition between bullying and suicide," said Dr. Benjamin Shain, a child psychiatrist with NorthShore University HealthSystem, in a statement to CBS. "The internet is a key influence, as well. Cyberbullying, for example, is as serious a problem as face-to-face bullying."
Although suicide rates vary by race and gender, certain factors can help protect teens against depression and suicide, according to the AAP study. Those factors include:
Religious involvement
Close connection with parents, school and peers
Learned problem-solving ability
Parents teaching problem-solving and emotional stability
Keeping firearms locked up and ammunition stored separately or removing firearms from the home entirely
The new 2016 AAP guidelines for physicians recommend asking adolescent patients open-ended questions about suicidal thoughts they have had, past or present, and screening for factors associated with a higher risk. These types of questions include topics like: exploring ideation or desire for their life to end, developing a plan to commit suicide, participating in actions like cutting and an actual suicide attempt.
"It is clear that parents and physicians – as well as family and friends – ­need to take an adolescent's words seriously when he or she is speaking about suicide or other self-directed harm," says Dr. Cathy Joyce, Advocate Children's Hospital Director of Adolescent Medicine on both the Oak Lawn and Park Ridge, Ill. campuses. "Also, watch for signs of serious depression, like severe personality and behavioral changes, isolation, talking about suicide and death. Don't be afraid to ask for help. Educate adolescents and children that life is precious, valuable and important, and help them find hope that they will realize purpose, meaning and happiness."
Dr. Joyce recommends parents teach children to address problems proactively so that they don't feel that they must just react to external circumstances. Help them to respond with healthy "internally driven" behavior. She recommends encouraging teens to understand that they can choose how to respond to life's challenges and can use tools like 'labeling' a situation in a different way to help lessen depression and worry.
Related Posts
Comments
About the Author
health enews staff is a group of experienced writers from our Advocate Aurora Health sites, which also includes freelance or intern writers.