How important are superfoods?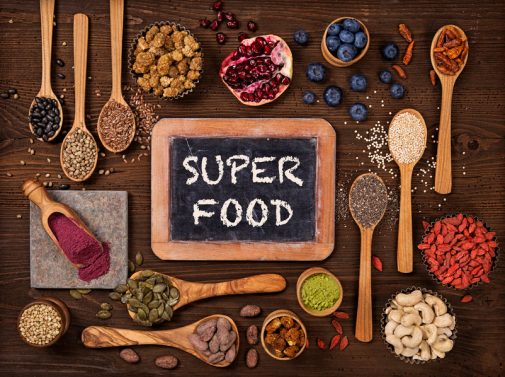 Salmon, blueberries, kale, quinoa.
These may sound like the makings of an interesting salad, but the ingredients above are on the list of so-called "superfoods," items chock full of antioxidants, minerals and vitamins. It seems like everywhere you look, you are being encouraged to eat more of these superfoods to promote well-being and overall healthiness.
But is there really such a thing as a superfood?
"The term 'superfood' is used to exploit the growing awareness of how nutrition can impact health," says Dr. Yasser Said, an internal medicine physician at Advocate Christ Medical Center in Oak Lawn, Ill. "It's reasonable to assume that some foods have more health benefits than others, but there are many problems with the traditional claims that a food having high antioxidant potential under laboratory conditions is a 'superfood' when consumed in everyday life."
Dr. Said says what's important is having a balanced diet. "You'll never reach the doses of pomegranate or blueberry that generate the exciting antioxidant and cancer- inhibiting properties seen in the lab, for example. However, if you want to include these foods as part of a balanced daily diet, that is definitely a good idea."
Some other foods considered to be 'super' include pomegranates, spinach and certain nuts and seeds. Dr. Said agrees that spinach is rich in vitamins and that nuts and seeds generally have a favorable nutritional profile. "It's reasonable to say that these foods have good health benefits and should be part of a balanced diet," he says.
But keep in mind that it is possible for there to be too much of a good thing.
"Just like anything else, you should practice moderation. Too narrow of a focus on food types can lead to nutritional deficiencies in other areas," he says.
According to MyPlate.org, the nutrition guide published by the U.S. Department of Agriculture, it is important to focus on variety, amount and nutrition by selecting foods from all five groups—fruits, vegetables, dairy, grains and protein.
Related Posts
Comments
About the Author
Holly Brenza, health enews contributor, is the public affairs coordinator at Advocate Children's Hospital. She is a graduate of the University of Illinois at Chicago. In her free time, Holly enjoys reading, watching the White Sox and Blackhawks, playing with her dog, Bear and running her cats' Instagram account, @strangefurthings.