Physicians seeing increase in hand, foot and mouth disease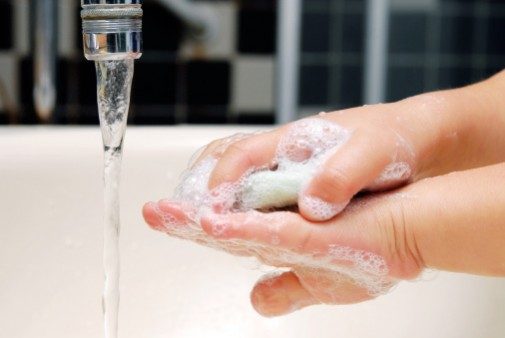 It's no secret to parents and caregivers of young kids that this time of year is prime time for hand, foot and mouth disease, also known as HFMD. It's a common viral illness in young children, which often appears towards the end of each summer. And this year is no different. Primarily affecting infants and children younger than five years old, symptoms of the disease include fever, mouth sores and a skin rash. And unfortunately for parents, it is highly contagious.
"We have seen many cases in both our pediatric practices as well as in our pediatric emergency department at Advocate Children's Hospital in Park Ridge," says Dr. Jeanne Lovett,  a pediatrician at Advocate Children's Medical Group. "It's like any other virus for this age group-infants and toddlers. They tend to get it more often because they don't have a natural immunity yet."
At first, children with hand, foot and mouth disease have vague symptoms, including a fever.  Parents often say they are generally just not themselves. But after a day or so, sores appear in their mouth and there is usually a rash (red, flat dots) on hands and feet, as well as on their knees and elbows.
While hand, foot and mouth disease is a mild illness that usually only lasts for 7-10 days, it can be extremely uncomfortable for young children.  Older children and adults can get it as well, but it is less likely. There is no treatment for the disease, but steps can be taken to relieve the symptoms.
"Parents should remain vigilant, particularly to spiking fevers and dehydration, "says Dr. Charles Nozicka, Division Director of Pediatric Emergency Medicine at Advocate Children's Hospital.  "If your child becomes lethargic, stops eating and is excessively irritable, you will want to seek advice from your pediatrician or other health care provider."
With the start of the school year, health care professionals recommend that you take the following steps to protect your family from contracting hand, foot and mouth disease:
Encourage family members to cover mouths and noses when sneezing
Wash hands often
Avoid touching your eyes, nose and mouth after touching dirty surfaces
Don't have close contact with a child with hand, foot and mouth disease; no hugs and kisses
Disinfect surfaces, like counters, door handles and toys
Always seek care from a pediatrician if you have questions about your child's health.
Related Posts
Comments
About the Author
Evonne Woloshyn, health enews contributor, is director of public affairs at Advocate Children's Hospital. Evonne began her career as an anchor and reporter in broadcast news. Over the past 20 years, she has worked in health care marketing in both Ohio and Illinois. Evonne loves to travel, spend time with family and is an avid Pittsburgh Steelers fan!